TV Blu-ray Review: 'Hung - The Complete Second Season'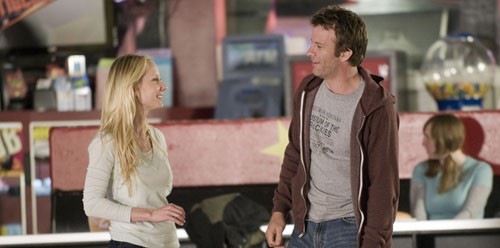 Ready for another round of eclectic women paying for the stud services of high school coach Thomas Jane?  Then check out our review of "Hung – The Complete Second Season" on Blu-ray from HBO Home Entertainment out now featuring Jane as a male ho and Jane Adams as his unlikely female pimp.  Prices and services below!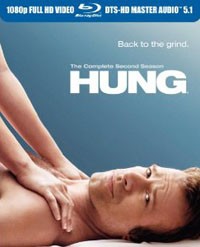 Title: "Hung - The Complete Second Season"
   Grade: 4
   Cast: Thomas Jane, Jane Adams, Anne Heche
   Director: Various
   Rating: R
   Runtime: 274 minutes
   Release Company: HBO Home Entertainment
   Website: www.hbo.com/hung  
The Show: While the first season of "Hung" had its share of quirky women and stuff designed for shock value, I was most impressed by the more emotionally invested vibe going through season two.  Now dealing with both his two insecure kids and his ex-wife (the incredible Anne Heche!) who he still obviously adores, Thomas Jane's Ray has more to focus on then just the women that pay the bills (though pregnant Kathryn Hahn adds both laughs and good drama!) and it makes for a much more dramatically invested season.  Plus Jane Adams pimp Tanya is going through her own moral issues (love her relationship with fellow pimp Lennie James!) and battles with fellow pimp Lenore, plus there's a great relationship with complications between co-coach (and De Palma regular!) Gregg Henry and original "Highlander" gal Roxanne Hart.  Mix all that with some outrageous sex and nudity and you've got a season guaranteed to hook the hungry.    
Best Feature: Forgo the various 'Commentaries' and 'Making Of's' (too much writer info – not enough actor or director!) and go to the 'Deleted Scenes' which shed some light into scenes from the show that seemed a tad ambiguous.  (Not any more!)
Best Hidden Gem: Seeing the still lovely Roxanne Hart, who thanklessly played Christopher Lambert's love interest in the original "Highlander," in this season was a true hidden gem to relish.
Worth the Moola: Even better then the first season, "Hung" seems to be getting better (and lavishly longer!) with age.