Turning 21 Won't Make Taylor Swift A Party Girl

Taylor Swift doubts she will see a dramatic change in her lifestyle when she turns 21 in December.

She explained, "I'm not, by nature, a party girl. I don't think I'm gonna all of a sudden start being in love with the idea of going to a club. I've never really felt compelled to be drunk."
The pop star made amends with an ex-boyfriend she treated "carelessly" by apologizing to him in her new song "Back To December."

On the track, Swift sings, "You gave me all your love and all I gave you was goodbye. So this is me swallowing my pride. Standing in front of you saying I'm sorry for that night."

Meanwhile, she has reportedly taken aim at John Mayer in a new song that appears to suggest the pair enjoyed a brief romance which turned sour.

The 20 year old's new record "Speak Now" features a track called "Dear John," which has prompted speculation she has finally opened up about her rumored fling with 32-year-old Mayer. And the gossip has been fuelled by the song's lyrics which are said to reference an age-gap in a romance which ended badly.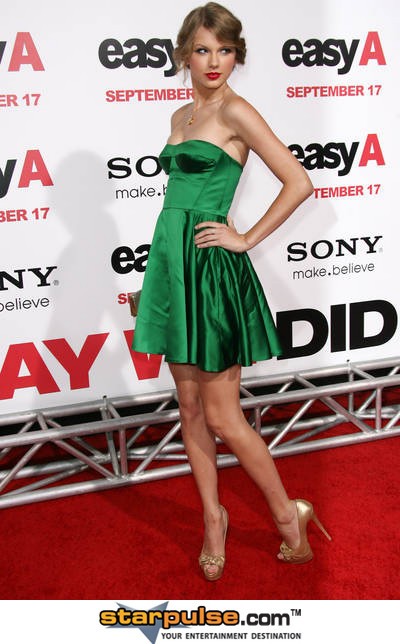 Click for more great Taylor Swift pictures: