Turner Classic Movies Salutes the Oscars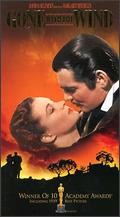 Turner Classic Movies (TCM) has the ultimate line-up in February for a month-long tribute to movies nominated for Academy Awards. This year, TCM's annual salute to the movies nominated for or awarded Hollywood's most prestigious prize borrows its theme from the game "Six Degrees of Kevin Bacon." For "360 Degrees of Oscar," the cast of each movie aired during the festival is linked to the movie immediately broadcast after it through a common movie star.
Hosted by Robert Osborne, the festival kicks off on Wednesday, Feb. 1, at 6 a.m. with
Mogambo
, featuring
Ava Gardner
, who then stars in the next movie,
Show Boat
, which stars
Kathryn Grason
, who then stars in the next movie,
Thousands Cheer
, and so on. The massive festival ends Friday, March 3, two days before the 78th Annual Academy Awards. The final movie in the festival,
Lust for Life
, features actor
Eric Pohlmann
, who is also featured in the first movie in the festival, Mogambo, bringing the entire month full circle.
This year's festival also welcomes TCM premieres such as the 1988 four-time Oscar winner
Who Framed Roger Rabbit
(Feb. 18), 1991 nominee
Fried Green Tomatoes
(Feb. 21),
Harrison Ford's
early classic
The Conversation
(Feb. 28) and the 1973 nominee
Nashville
(Feb. 21). These modern films join TCM favorites such as
Citizen Kane
(Feb. 2) and the eight-time Oscar winner
Gone with The Wind
(Feb. 26) for a unique blend of classic films all connected by one degree of separation.
The stars connected in "360 Degrees of Oscar range from ultra-popular (
Robert Redford
in
The Sting
and
Out of Africa
on Feb. 12) to relatively obscure (
Grandon Rhodes
in
Born Yesterday
and
White Heat
on Feb. 15), but every movie is a gem.