Tupac Shakur Told Police Officer 'F--k You' As He Was Dying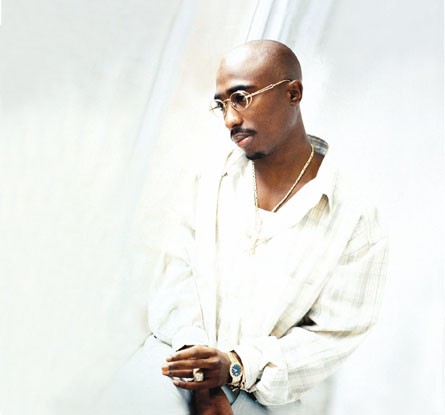 Rapper Tupac Shakur had just one thing to say before he died of a gunshot wound in 1996. He reportedly told a police officer "f**k you" before losing consciousness.
Shakur was killed in a drive-by shooting in Las Vegas in September 1996. Police officer Chris Carroll was one of the first responders on the scene, and he repeatedly asked the rapper who shot him.
Carroll said: "I'm asking him, 'Who shot you? What happened? Who did it?' And he was just kind of ignoring me. He was making eye contact with me here and there, but he's trying to yell at Suge [Knight]. And I kept asking over and over, 'Who did this? Who shot you?' And he basically kept ignoring me."
Although uncooperative at first, when Shakur realized he wasy dying, his attitude changed.
Carroll, now retired, told VegasSeven.com: "All of a sudden in the snap of a finger, he changed. And he went from struggling to speak to an 'I'm at peace' type of thing. Just like that. I looked at him and said one more time, 'Who shot you?' He looked at me and he took a breath to get the words out, and he opened his mouth, then the words came out: 'Fuck you.' After that, he started gurgling and slipping out of consciousness."
Tupac, who was 25, died at the hospital six days later.
Most of Shakur's songs centered on violence and hardship in the ghetto as well as conflicts with other rappers during the East Coast-West Coast hip hop rivalry.
Eight albums featuring the rapper have been released since his death, with all but one certified as platinum.  Two, "Until the End of Time" (2001) and "Loyal to the Game" (2004), reached number one on the Billboard 200 Album and Top R&B/Hip hop Albums charts.