'True Detective' Eying Vince Vaughn And Elisabeth Moss For Second Season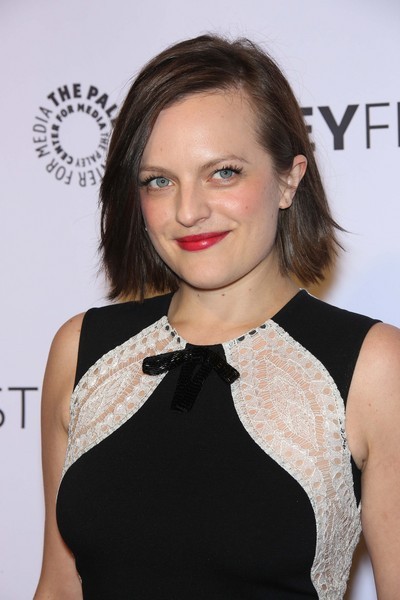 Once the second season of True Detective was announced and it was revealed it would feature an all-new cast, rumors and wish lists emerged featuring everyone from Brad Pitt to Jessica Chastain. It now appears HBO is closing in on a male and female lead.
According to The Wrap, Vince Vaughn is in discussion to play an antagonistic role in the second season and Mad Men star Elisabeth Moss may soon get an offer to star as an investigator. Colin Farrell, who had been named previously in casting rumors, is reportedly wrapping up a deal to star alongside Moss. Taylor Kitsch could be joining the production as a younger compatriot to the two leads, as well.
The site also claims to have the season's synopsis in hand, and it sounds plausible for a True Detective plot: A city manager of a (fictional) California city is found dead with satanic symbols dug into his chest. As a plot involving the occult unravels, agents from three different government branches work together to find out who is behind the killing.
Since this is True Detective we're talking about, it's safe to assume Vaughn won't be the big baddie by the end of the season. Instead, it appears he will be a constant thorn in the side of the three main investigators, making sure they don't dig up any other political scandals. We're expecting something much more sinister behind all this, hopefully with the same lore as True Detective's first season.