'True Blood' To Become A Comic Book

Anna Paquin and Stephen Moyer are set to see themselves in print - their hit TV show True Blood is to be turned into a comic book series.
 
The real life couple met on the set of the vampire program playing onscreen lovers, and the storylines have made the show so popular, TV bosses have decided to expand the brand into graphic novels. The True Blood comics will feature the same characters as the show, but will use different plots.

Creator Alan Ball says, "I'm really looking forward to exploring this new format. Comics have no limitations, things that we could never do on the show because of time and budgetary constraints we can do in a comic. The writers of the show and I are closely involved in the creative aspects of the comic, plotting art stories, characters - they exist in the same world but it's a completely different story than what you will see on TV."
 
The comics will be released in July.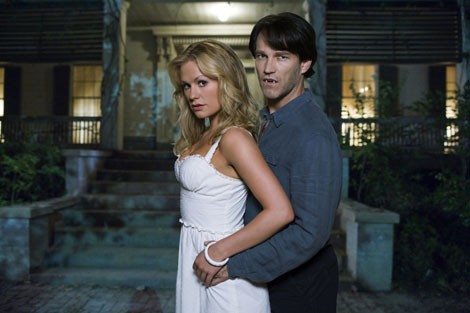 Click Here For More True Blood Pictures