'True Blood' Star Natasha Alam To Bare All For Playboy

Sexy star Natasha Alam is celebrating her upcoming addition to the cast of vampire series True Blood by baring all for Playboy magazine. The actress graces the cover of the July 2010 issue of the men's magazine and peels off inside.

The spread marks the second time Alam has stripped for the cameras - her nude scene debut came on the show, in which she'll play a sexy dancer at the Fangtasia club owned by Alexander Skarsgard's True Blood character Eric Northman. Skarsgard gets naked in the scene, too.
 
And she tells AccessHollywood.com the big reveal on TV was much more nerve-wracking than her Playboy shoot: "When we shot it, I just had a baby. I actually am about 10 pounds overweight in that scene, but I love my boobs! I was still breast feeding so it looked great. I had never done nudity before, so I was really, really worried... Alexander helped me so much - he just walked in the room, dropped his robe and he was all out there, no sock, nothing and I was like, 'Oh, OK... I can do it too.'"

And Alam is thrilled with her new Playboy spread, adding, "I wanted to be in Playboy since... As an actress, it was my dream. My publicist called and (asked) if (I wanted) do it and she was like, 'I don't know if we should do it,' and I was like, 'Yes!' I love it."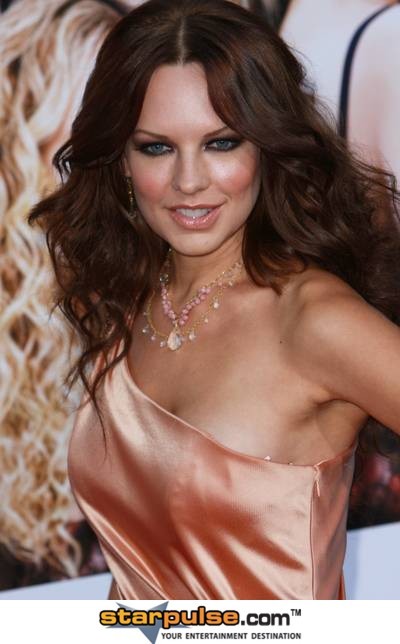 Click Here For More Natasha Alam Pictures