'True Blood' Star Joe Manganiello: 'I Want To Look Like An Animal When The Shirt Comes Off'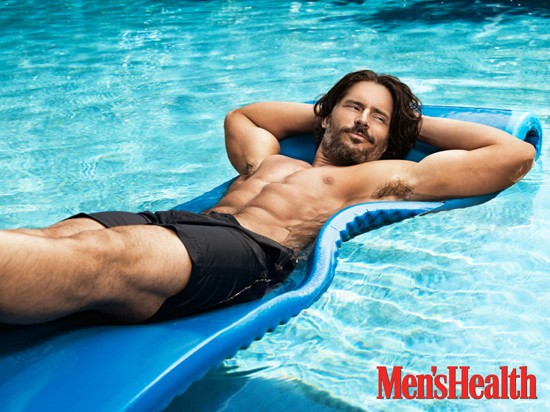 Joe Manganiello is known for his buff physique and his role as werewolf Alcide Herveaux in HBO's "True Blood." The actor, 36, who also stripped off for "Magic Mike," recently opened up to Men's Health magazine about his career  and how he maintains his muscly look.
Manganiello, a Pittsburgh native, landed his first big-screen role in 2002's "Spider-Man," but it didn't exactly pay off.  He explained, "About 6 months after the shoot ended, I got thrown out of my apartment for not paying rent. Lost my car. Lost all my clothes. Furniture. The sheriff gave me 5 minutes to collect my things in a duffle bag and leave the apartment."

He starred in a few more films before getting his big break in "True Blood" in 2010. But he still didn't make a Hollywood salary. "All the money I was paid as a guest star that year — which was not a lot, after I'd paid out my expenses — I spent on training," he said.
"I netted zero. I lived off my savings, hoping my car didn't break down. I just put everything into seeing what I could actually do. I think that was the shift."

Manganiello says he dropped about 20 pounds of fat and bulked up on muscle to play a werewolf. "I want to look sinewy. I want to look like an animal when the shirt comes off, but I want it to be a bit misleading when I have the shirt on," he said.
Meanwhile, the actor will reveal his secret to maintaining a buff body in a new book. "Joe Manganiello's Evolution: The Cutting-Edge Guide to Breaking Down Mental Walls and Building the Body You've Always Wanted" will be available next year and feature step-by-step workout routines as well diet tips.
Check out more from the interview here...