'True Blood' Star 'Had Fun' Making Sarah Palin Angry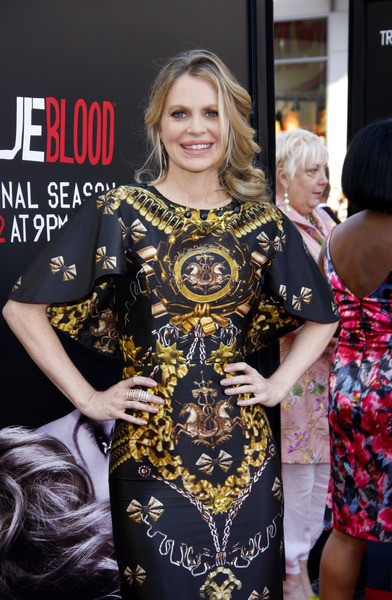 "True Blood" star Kristen Bauer van Straten, who plays vampire Pam, got a kick out of making Republican Sarah Palin angry over the show's portrayal of conservative women.
In a recent episode, Pam attends an event in honor of Sen. Ted Cruz and calls the guests "a--holes" while looking at her glamorous self in the mirror and labeling herself a "Republic--t."
Cruz called the episode "misogynist and profanity-ridden."  Palin said she refused to do a cameo on the show, and HBO confirmed it had asked her to appear in it. Palin then slammed the program for insulting conservative women, according to The Wrap.
Bauer Van Straten attended a "True Blood" panel at San Diego Comic Con this week and said Palin will "weigh in on anything." An animal rights activist, she also called her a "wolf-killer lady" and added: "It's sweet many, many years later that I've made her angry, I had fun doing it."
"True Blood" airs Sunday nights on HBO. It's currently in its seventh and final season.