'True Blood' Star Alexander Skarsgard Is A Smarty Pants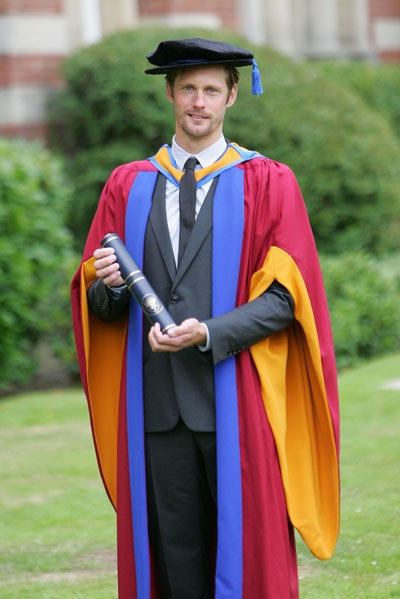 "True Blood" star Alexander Skarsgard received an honorary degree in the arts from Leeds Metropolitan University Leeds, England, yesterday.
The Swedish actor plays vampire Eric on the popular HBO series.  His storyline is heating up as he is being protected by Sookie (Anna Paquin) while he battles amnesia.
A new episode of "True Blood" airs Sunday, July 24.