'True Blood' Season 4 Premiere Photos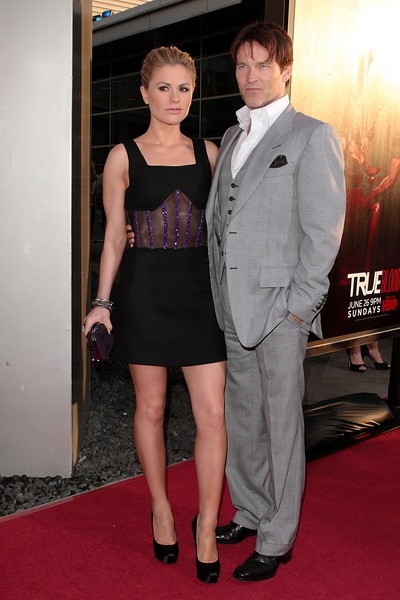 Anticipation has been building for the new season of "True Blood," and all the stars came out for the premiere in Hollywood yesterday. Stephen Moyer looked dapper in gray while his wife Anna Paquin was sexy in a black mini dress emebellished with purple sequins.
Swedish actor Alexander Skarsgard, who plays vampire Eric Northman, recently talked about filming love scenes with Paquin, who plays Sookie Stackhouse.

He told GQ magazine, "It's really clear to Steve [Moyer] and to everybody else what the deal is - which is that Anna is like a sister to me... Those love scenes take quite a bit of acting, actually. A lot of acting."