'True Blood' Heading To Broadway As A Musical?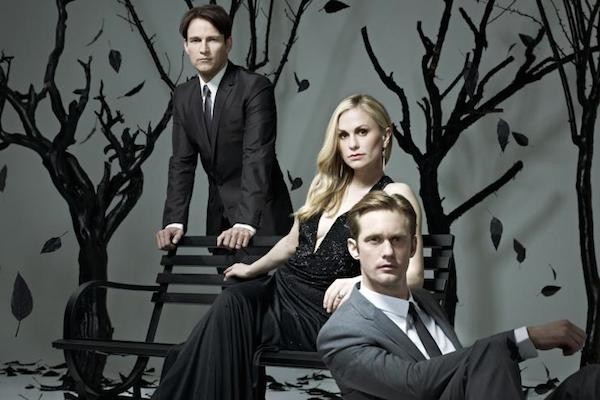 A stage musical based on hit HBO series True Blood is in the works, and series star Stephen Moyer is one of the men behind the adaptation.

Moyer joined with composer Nathan Barr with the hopes of bringing "True Blood" to Broadway, and the two already have some of the music written, but first the adaptation must be greenlit by HBO.

Despite proving his chops musically last fall in NBC's live telecast of "The Sound of Music," Moyer says he won't be reprising his role as vampire Bill Compton if the musical concept becomes a reality.

"Working in Broadway is tough and we (Moyer and wife/co-star Anna Paquin) have a young family here in L.A. And this stage show would be a younger man's role," Moyer told the New York Daily News' Confidenti@l. "It's time for me to move on from this now. I have loved every minute of it, but Anna and I are laying it to rest."

Barr and Moyer presented some of the songs to the producers of the show, but it's far from a done deal.

"We're pitching it, it's not a guaranteed thing," Barr said, according to E! Online. "I have the rights. HBO doesn't have to like it, but hopefully they will and they'll give us the shot to make it and bring it to Broadway."

The seventh and final season of "True Blood" premieres June 22 on HBO. Moyer directed the premiere episode.