'True Blood': Bailey Noble On Saying Goodbye To Adilyn Bellefleur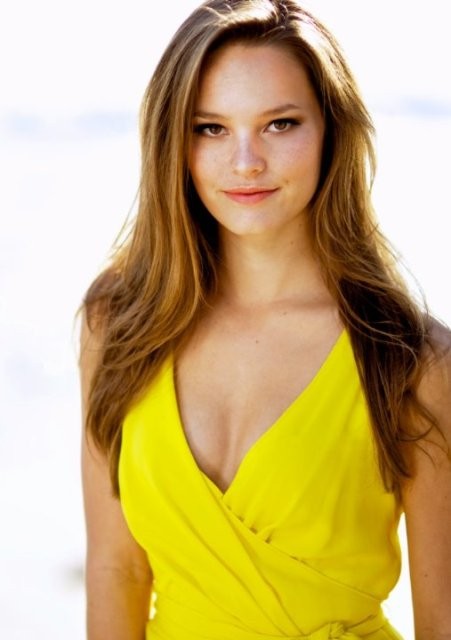 Life hasn't been very easy for Adilyn Bellefleur, but Bailey Noble is enjoying her time playing Adilyn on HBO's hit series True Blood. With the seventh and final season of the show underway, we caught up with Bailey last week to talk about her promotion to series regular status and how difficult it is for her not to tell anyone what's really going on in Bon Temps.
"I'm not quite ready for it to be over yet!" laughed the actress, who joined True Blood in a recurring capacity last season. "I want to spend more time with [Adilyn]. When the show's done, she's done."
And hopefully not 'done' as in 'dead.' Given that Adilyn had three siblings who were all killed by Jessica in season six, and the fact that final seasons of shows tend to mean that anything can happen, we asked Bailey if she was ever concerned for her character's survival.
"There's always that element, on this show especially. Everything is so unpredictable," she told us. "Last season too, with season six - when I didn't know I was going to be a regular this season - every script that I got, I was checking to see if I was still alive."
What's in store for her alter ego in the remainder of season seven? "We saw in the first two episodes [that] she kind of has a knack for getting herself into trouble, but it all comes from a good place. It all comes from wanting to help others," Bailey continued. "I think Adilyn really just is excited to experience life, because she really is only about six months old, even though she looks like she's 18. I think she's going to have a lot of firsts, in good and bad ways."
That's about all she can say, because she doesn't want to spoil the viewing experience for anyone. But considering we're talking about one of the most popular shows on television, how difficult is it for her to keep the secrets?
"It's really hard," she laughed. "I'm even keeping it from my family, because I don't want to spoil it for them either, because they're really into the show...I just have to hold it inside. Because I know that's part of the fun for everybody."
"I'm going to remember the cast and the crew," Bailey continued. "Honestly, they've been the best. I was welcomed from day one with open arms. Everyone was so nice and they've set an example for me of what a good collaboration is like. What a good set should be like. I'm going to take that with me to all my future projects."
With shooting on True Blood almost complete, she's already taking on new opportunities. She was featured in the music video for the song "Forget What They're Telling You" by Animal Years, which premiered on Conan O'Brien's Team Coco website, and which we've also included here. Bailey also stars as the main character, Amy, in the short film The Haircut.
"They're up on Indiegogo right now, hoping to raise some money for the festival circuit," she said. "It's about the first class of women to join the military academy at West Point in 1976."
"We've just got a little bit more to shoot on the show and then that's it," Bailey told us. "So now I'm reading a ton of scripts, I'm going out on auditions. I'm like 'What's next?'" We predict that it's going to be a bright future for this charismatic young actress.
The seventh and final season of True Blood continues tonight at 9 PM ET/PT on HBO. You can also keep up with Bailey on Twitter (@BaileyNoble11).