Truck Driver Sues Lindsay Lohan For 2012 Car Crash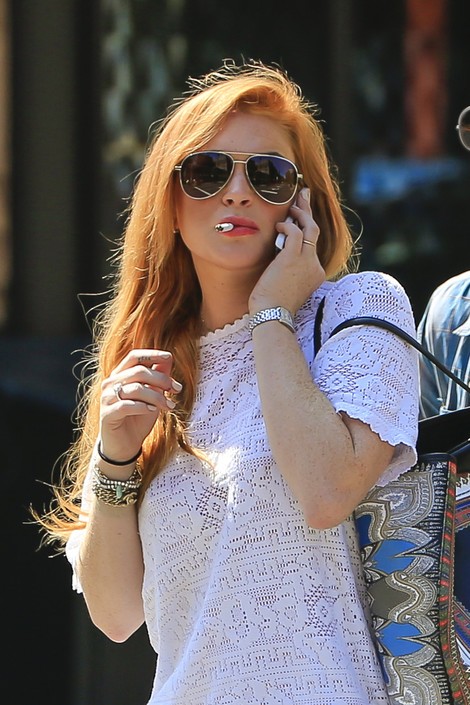 The car crash that ultimately sent Lindsay Lohan to rehab for 90 days won't go away. Now, the driver of the truck Lohan's car smashed into is suing the star.
Lohan was driving her Porsche 911 over 60 miles per hour on the Pacific Coast Highway in June of last year when she hit a semi-truck. At the scene, Lohan framed her assistant Gavin Doyle and said he was behind the wheel so that she wouldn't break her probation deal. Cops found a water bottle that smelled of alcohol and pills in the car, and witnessed claimed pills were found in her trunk as well.
The TMZ reports the driver of the semi-truck has filed a lawsuit against Lohan, asking for unspecified damages for injuries that caused physical, mental, and nervous pain.
Following the crash, Lohan went to court and was sentenced to 90 days in rehab along with 30 days of community service and 18 months of psychological therapy.
Lindsay has also made the news today for being photographed apparently reaching for a wine bottle. Her representative was forced to deny stories she had relapsed, saying, "The photo does not show Lindsay consuming any alcohol and could easily be misleading as her purse is also in the photo despite what the photos show."