Trouble For Jennifer Aniston & Justin Theroux?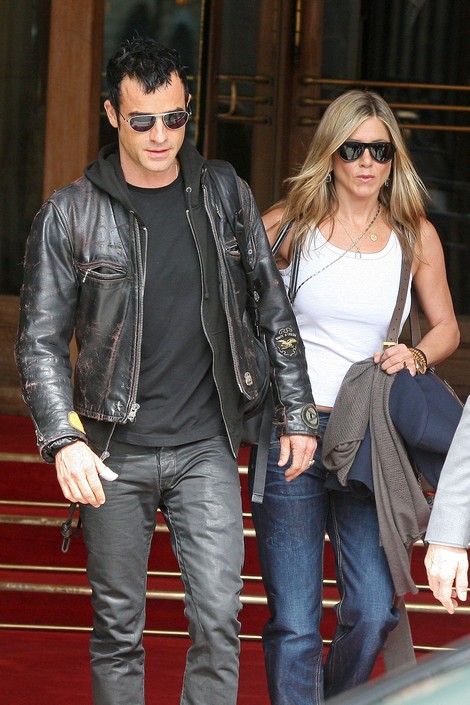 Jennifer Aniston's relationship with Justin Theroux is still going strong, according to the actress's publicist.
Star magazine recently claimed the couple was on the outs, but Jen's representative insists the article has very little truth to it. She told Wonderwall, "It's once again just another fabrication to sell magazines and has no relationship to reality."
Justin has been spotted out with other women, but there's a good explanation, according to Us Weekly. The "mystery blonde" he recently dined with was good friend Amy Sedaris. Justin also hung out with Jen's pals Laura Dern and Courteney Cox in New York City while she was filming in North Carolina.
Jen is currently making "We're The Millers" about a pot dealer who creates a fake family to move a huge shipment of weed into the United States from Mexico. Aniston plays a prostitute who is hired to be his wife.