Trishelle Talks About New Show 'Dr. Steve-O,' Wearing A Bee-Kini & Why She's A Badass

The doctor is in, and he has a degree from
Jackass
University. Mondays at 11 p.m. on the USA Network, join Dr.
Steve-O
as he helps a group of man-boys overcome their phobias and enter the real world by administering a dosage of high-octane stunts and squeamishly laugh-out-loud dares.
But when the good doctor can't quite break though to his patients, he reaches for the assistance of head nurse Trishelle Cannatella. Starpulse sat down with the
Real-World
alum to learn all about a typical day at the doctor's office.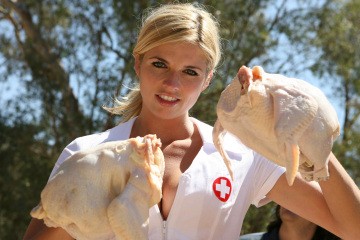 What sort of people did you work with on the show?
They were pretty unique. A lot of them have social anxieties, others are afraid of heights and water and different things like that. They're old enough to be men, but they just need to be taught how to become men and to let go of boyhood.
What role did you play in the process?
I help Steve-O do some of his stunts. And if he can't quite get through to some of the guys, then I try to in my own way.

What would you say are some of your personal highlights of working on the show?
There was a guy who was terrified of bees. The kid was completely freaking out, and I've never seen someone emotionally break down in a way like that before. I was in this bee-kini and we had bees all over us, but I was there with him holding his hand. That was one of my highlights, definitely.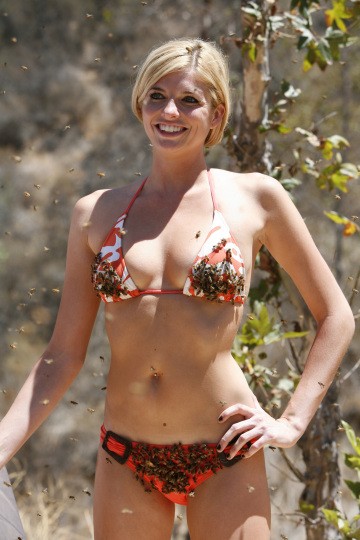 Were you in anyway de-wussified because of the show?
Oh, no. I am badass. I'll do anything. I don't think that I needed to be de-wussified at all.
Do you think you could hold your own against Steve-O when it comes to stunts?
I think so. I mean, I don't think that I'm going to staple my nuts to my leg, just because I don't have them, but if I did have them, I definitely would try. I think that I could hold up my own.
What's it like to work with Steve-O?
He is literally just a joy to work with, honestly. He's very professional, extremely fun, and always kept me laughing. He definitely has a different way of going about things and he will never put anyone through anything that he wouldn't do himself. These guys really looked up to him. They bonded and he definitely got emotionally affected by some of these kids.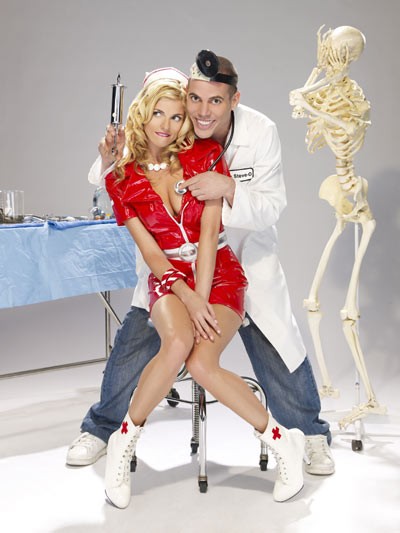 "Dr. Steve-O" premieres Monday, Oct. 1, on USA.
Interview by
Ben Kharakh
Starpulse.com contributing writer