Trisha Yearwood Launching Cooking Show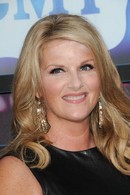 Country star Trisha Yearwood is launching her own cooking show.

The "How Do I Live" singer and author of two cookbooks has signed on to create a six-episode daytime series for the Food Network.

The Georgia native will share her Southern specialties and family recipes with viewers when the program airs in April.

She tells The Hollywood Reporter, "I'm so grateful to Food Network for the opportunity to share my family's favorite recipes and precious memories in this show. I'm having so much fun, it's a very special experience."