Tricia Helfer's Extremely Low-Cut, Plunging Neckline Turns Heads At 'Riddick' Premiere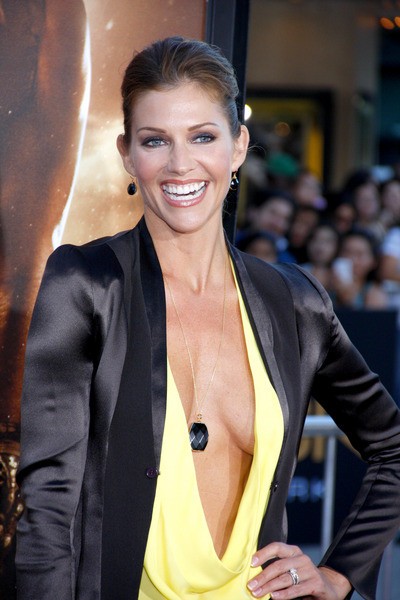 You've got to give it up to Tricia Helfer. The 39-year-old still oozes sex appeal as evidenced by her appearance at the "Riddick" premiere in Los Angeles on Wednesday.
The actress posed on the red carpet in an outfit so low cut you could nearly see her belly button. The star wore a bronze silk Rubin&Chapelle jacket and pants with a yellow blouse featuring a plunging neckline - and exposing quite a bit of cleavage.
Helfer came out in support of her former "Battlestar Galactica" co-star Katee Sackhoff, who appears in "Riddick" alongside Vin Diesel.
The film centers on Riddick, who is left for dead on a sun-scorched planet. He finds himself fighting to survive against alien predators and is forced to seek help from mercenaries, who want his head as a bounty.
"Riddick" hits theaters on Sept. 6.
Check out more photos of Tricia...