Tributes Pour In For Late Comedienne Phyllis Diller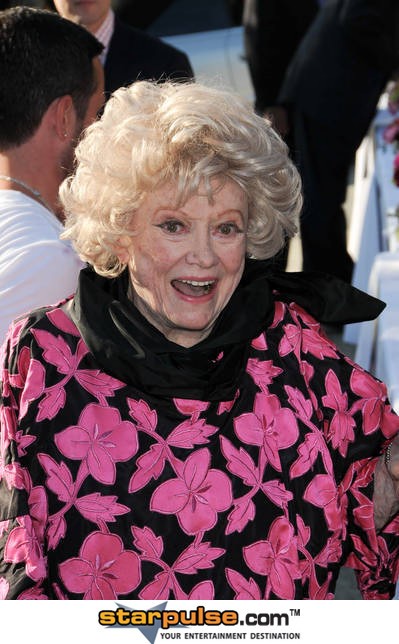 Joan Rivers, Whoopi Goldberg and Kiefer Sutherland are leading the tributes to late comedy icon Phyllis Diller following her death on Monday.

The actress died in her sleep at the age of 95, and tributes have been pouring in for the legendary funnywoman, who was known for her smart wit and her unique laugh.

Comedienne Rivers, who was mentored by Diller early on in her career, last saw the veteran star just three weeks ago, and she admits her old pal looked good.

She tells CNN, "She was fine... She was losing her eyesight just a little bit but she was fine. She wasn't ill, she was just fine. And how wonderful she was until the end."

Rivers reveals she was always in awe of Diller's quick wit and insists she will be remembered as a pioneer in her field.

She says, "She was just so smart. If something happened at four o'clock, it was in her act at eight o'clock. She didn't need a funny hat, she didn't need a funny wig, she didn't need shoes... I adored her. She was so on top of everything.

"She was the first who really did stand up. She didn't sing, she didn't dance, she came out and she did an hour of great talk. And I think she's the first woman who ever really did that..."

Meanwhile, Goldberg has taken to her Twitter.com blog to remember Diller, writing, "A true original has died. Phyllis Diller There was NOOne like her, no 1 looked like her sounded like her... Classy& Smart RIP".

24 star Sutherland adds, "Today marked the passing of one of the great comedic icons of all time. She was also my friend. Phyllis Diller, you'll always make me laugh", while actress Patty Duke tweets: "RIP Phyllis. You will be missed here but Heaven will be jumping tonight. Sad day for us all."

Pop superstar Cher writes, "Oh!God that makes me sad! What a shame We loved her in this house! She was More amazing than i (can) say" and funnywoman Ellen DeGeneres posts, "We lost a comedy legend today. Phyllis Diller was the queen of the one-liners. She was a pioneer."

And Frank Sinatra's daughter Nancy tweets: "Farewell, Phyllis. Thanks for everything, especially your sweetness with my mother. Godspeed, dear friend."