Tribeca Film Festival: Top Picks For Day 1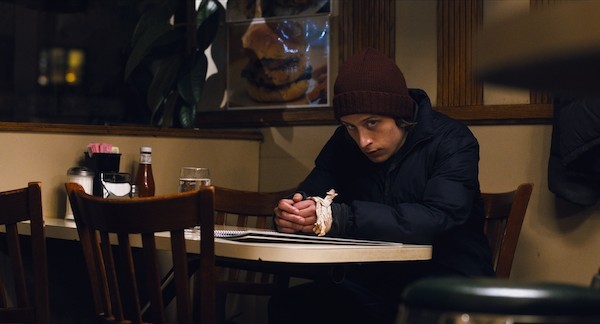 If you're in New York right now, the Tribeca Film Festival kicks off today to the public with slew of what might be the strongest slate of films to ever screen at the two-week event. And that's a great thing, but as each year passes, the films are selling out faster than ever before. Gone are the days when waiting to coup tickets after the first week based on word-of-mouth recommendations. If you're looking to queue up for rush tickets I'm here to help. During the duration of the festival, I'll be giving you my top picks for the day, and today is a place to start, as it contains one of my dark-horse faves:
GABRIEL - 5:30pm, SVA Theatre
Rory Culkin stars as Gabriel, a mentally troubled teenager who uses a return home as an opportunity to mask his true intentions of reuniting with an ex-girlfriend he hasn't seen in over five years. From the opening scene on a bus, it was hard to separate Culkin's face from that of his older and more famous brother, Macaulay, but give him 10 minutes, and he manages to show signs of real acting chops. In fact, he so fully gives himself to the title character, that he should be in serious consideration for Best Actor at this year's festival.
Deirdre O'Connell and David Call are also tremendous as Gabriel's mother and older brother respectively, and they work hard to keep the fragility of the family in balance. But what's really riveting is Gabriel's inevitable barreling towards his fate—the film isn't about the crash so much as the split seconds before it, in slow motion. Gabriel is a heartbreaking film that will surely touch those who might have someone in their lives dealing with similar issues, but it also serves as a cautionary tale on the inward desires of some of our troubled youth just to be loved and accepted.
Grade: A-

GÜEROS - 9pm, AMC Loews Village 7
Currently my favourite film of the festival so far, the story of a couple of brothers and their friends who embark on an quest to find a long-lost and fabled folk hero around Mexico City during the 1999 student strike at the National Autonomous University of Mexico. This coming of age tale is both clever and at times quite fun, and it completely reinforces my admiration for Mexican filmmakers. But it also the most visually stunning work I've seen in black and white in a very long time... Think Wes Anderson, but without any of the gimmicks, and no budget to create candy-like aesthetics.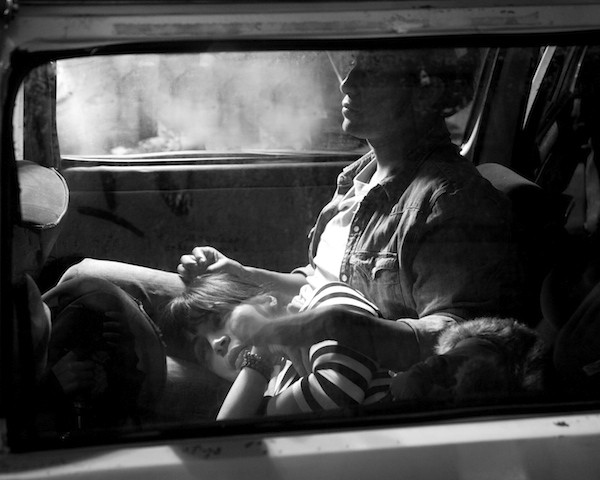 The set pieces are carefully considered but the grime of the environment never allows the film to feel forced or artificial. Director Alonso Rulzapacios is amazing at making the most of his budget, and a keen moviegoer will notice more than one scene where something goes awry and yet the camera still rolls as his actors stay in character (there is one particular moment in a car where the 4th wall comes down an all hilarity ensues). With a brilliant cast of young actors, Güeros is a hands-down must see.
Grade: A
Spanish with Subtitles
ZERO MOTIVATION - 8:30pm, AMC Loews Village 7
A group of female soldiers on a military base somewhere in the middle of the Israeli desert have little to do but play computer games and bother each other—that's basically the premise of Zero Motivation, and while it may not sound enticing, this dark comedy has subtle ways of milking that scenario for everything it's worth (which turns out to be a lot, actually).
Dana Ivgy and Nelly Tagar are both wonderful as soon to be ex-best friends when one of them applies to be transferred to Tel Aviv. What follows are a series of hilarious and horrifying events that beg the question: What do you do when you realize that you're on your own? Directed by Talya Lavie does a terrific job keeping the tone and pace of this story, and I found myself wholly invested in these paper-pushers. While some of the scenarios and consequences were a little preposterous, if one gives fully to the will of the fiction, there's certainly enough here to enjoy.
Grade: B+
Hebrew with Subtitles