Tribeca Film Festival: 3 Films To Catch On April 25
The Tribeca Film Festival marches on today (Thursday) with a full slate of films that will be screening at several locations downtown in New York. If you're one of the lucky people who aren't tied down to an office desk today, you may want to try your hand at one of the many matinee shows (since everyone will be at work, your chances of getting rush tickets are much, much better). With that, note that two of the three films screening today are matinees!
Note: all three films will be showing today at Clearview Cinemas in Chelsea. For rush tickets, it's best to arrive at the venue one hour prior to showtime.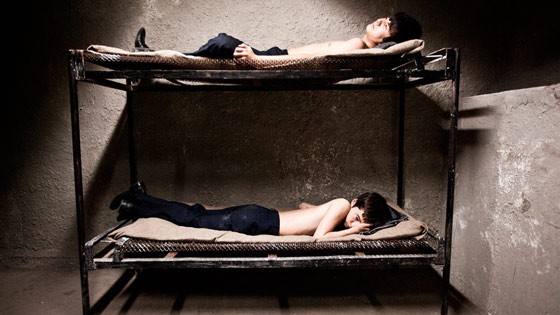 Perhaps one of the most powerful narratives at this year's festival, Harmony Lessons is a beautifully devastating tale about a Kazakh boy named Aslan who struggles with a life of outcast and bullied. He is brilliant, on the verge of genius in science and mathematics but also suffers from OCD and what appears to be cognitive issues. His nemesis, Bolat, is relentless in punishing him and keeping his school in order as a kingpin. Aslan patiently plots and waits as the social hierarchy begins to crack above him; he waits for the perfect moment to exact revenge. What happens next is both unexpected and riveting. The film is touched with fantastic portrait moments that are almost frozen in time, reminding me of the best things a Leica camera might have to offer. I cannot be more highly praising of this film which plays with English subtitles; it is one of the very best that I've ever seen at Tribeca in my five years covering the festival.
Showing at 2:30pm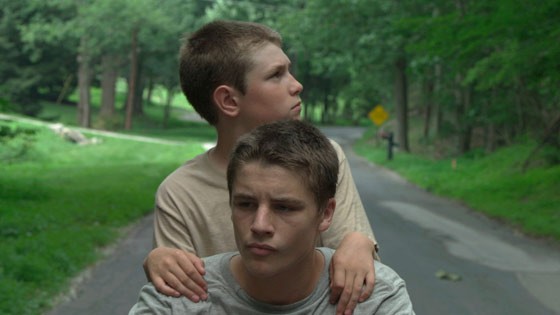 I'll get this out of the way first—Hide Your Smiling Faces feels like a social commentary on gun control. What surprises about this film, however, is that it's the first and only example I can think of where a cinematic statement is made on gun control where the main tragedy isn't directly a result of the gun itself being fired. Set against a wooded-suburban America, two brothers navigate their summer with friends doing all the things boys would do before video games took over: ride bikes, wrestle, and explore. After the father of a young friend steps in to diffuse an argument over a gun that was stolen from his closet, his son turns up dead below a bridge. What follows is the rest of the summer, and how the two brothers very differently go about dealing with their feelings of loss, mortality, and the man next door. Smiling Faces is directed with such control that it is absolutely admirable.
Showing at 3:45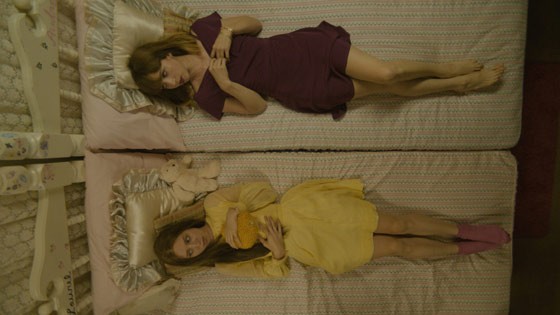 The ingénue Zoe Kazan delights in this dark romantic comedy about a lesser sister who assumes the identity of her stronger half following her death. For 90 minutes you will laugh and feel heartwarmed as Laurel (the lesser twin) struggles to both reinvent herself and keep up the act, all while slowly letting the best parts about her own self seep through. I saw The Pretty One on its premiere night to a large, packed room, and everyone stayed for the Q&A panel that followed. That's a great sign on consensus.
Showing at 9:00pm