Tribeca April 26: Catch 'Trials Of Mohammed Ali,' 'Gore Vidal,' & 'Raze'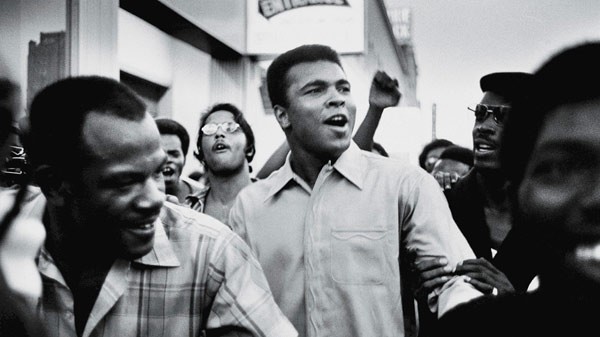 The Tribeca Film Festival starts its final weekend with a full slate of screening for your movie going pleasure. Today is the best day to hit up that film you've been eyeballing in the programs—after today the rush queues get SUPER long. Here are some of the more talked about selections that will be playing today.
Note: all three films will be showing today at Clearview Cinemas in Chelsea. For rush tickets, it's best to arrive at the venue one hour prior to show time.
Directed by Bill Siegel and executive produced by Academy Award-winner Leon Gast, The Trials of Muhammad Ali is not merely a boxing documentary, but rather an examination of a specific time in America in which many of its citizens were ridiculed, jailed or exiled for choosing to stand up for their beliefs. Pulling no punches when dealing with the atmosphere of the time, the film boasts an amazing array of interviews from those who were there, including Ali's family members, notable journalists and the current, controversial leader of the Nation of Islam, Rev. Dr. Louis Farrakhan. The electrifying persona of Muhammad Ali guides the story through a wealth of remarkable archival footage. 
*Premiere at 4:30pm SVA Theatre