Trial Date Set For Sharon Osbourne's 'Rock Of Love' Dispute With Megan Hauserman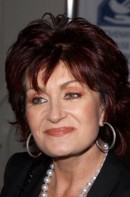 Sharon Osbourne will come face-to-face with reality TV reject Megan Hauserman in a Los Angeles courtroom next year - a judge has set a trial date over allegations of battery.

The wife of rocker Ozzy Osbourne is being sued by Hauserman amid claims she was attacked by Osbourne after appearing on her U.S. TV series Rock Of Love: Charm School in December 2008.

Osbourne is said to have lost her temper when the contestant insulted her husband, calling the former Black Sabbath star a "brain-dead rocker".

Hauserman filed suit accusing the rock matriarch of battery, negligence and infliction of emotional distress. She went on to further allege that Osbourne attempted to assault a process server when he tried to hand her legal papers in April 2009.

Osbourne subsequently countersued, claiming Hauserman initiated the brawl on TV for her own publicity.

Defending her actions, Osbourne said, "She had it coming, big time. It shows you how dumb she is. Anyone who knows anything about me knows not to say anything about my family, or you're going to get it. Say what you like about me, but don't ever, ever, ever insult my family."

The two parties will now meet in a Los Angeles court on February 8, unless they can reach a settlement before the case goes to trial, reports Eonline.com.
Police were brought in to investigate Hauserman's allegations against Osbourne, but no charges were filed.