Trent Reznor Recommends Fans To Boycott Album Re-Release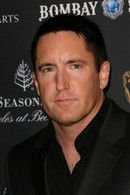 Nine Inch Nails rocker Trent Reznor has urged his fans to boycott a new release of the group's 1989 album because it's a "waste" of money.

Bosses at a Universal Music subsidiary decided to re-release the band's hit record Pretty Hate Machine without any re-mastering to digitally improve the sound quality of the original.

The move has angered the guitarist and he has warned fans to avoid the tricky marketing ploy and save their cash.

Taking to his Twitter.com page, he writes, "NIN fans, don't waste your money on this version of PHM that was just released... a record label bulls**t move repackaging the old version."

"Ignore please."