Trent Reznor Furious With Grammys For Playing Ads Over His Performance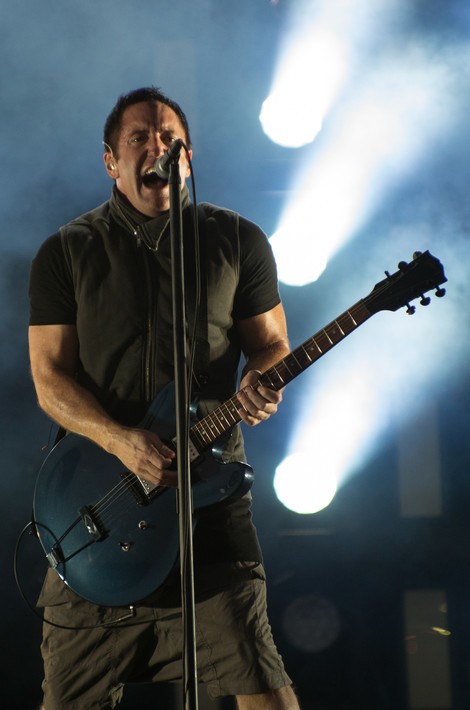 Trent Reznor had some choice words for the producers of the Grammys after his show-closing performance was obscured by a pair of advertisements.
By the time Reznor, Josh Homme, Dave Grohl, and Lindsey Buckingham took the stage, the Grammys were running a bit long. The group of rock superstars got through all of Nine Inch Nails' "Copy of A" and began rocking out to Queens of the Stone Age's "My God is the Sun."
Apparently someone got the idea to show advertisements for the award show's official hotel and airline during the second song, and Reznor wasn't exactly thrilled with it.
Reznor posted on Twitter, presumably after he was told of the slight, "Music's biggest night… to be disrespected. A heartfelt F--- YOU guys."
The Nine Inch Nails founder hasn't hidden his disdain for the Grammys. Back in 2011, he told The Hollywood Reporter, "Why don't the Grammys matter? Because it feels rigged and cheap—like a popularity contest that the insiders club has decided."