Treasure Trove Of Louis Armstrong's Love Letters To Go Under The Hammer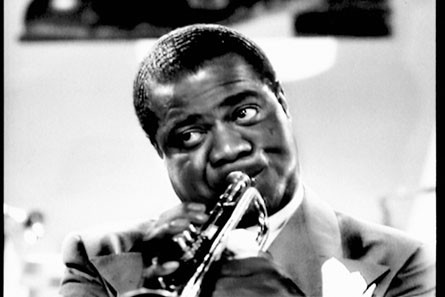 Jazz great Louis Armstrong's love letters to his mistress and secret lovechild are among the items from the musician's archive that will be auctioned off in Los Angeles in December.

Profiles in History boss Joe Maddalena recently announced Armstrong's personal letters would be up for grabs at the Drama, Action, Romance - The Hollywood Auction on December 15th and 16th, alongside correspondence from John Lennon, Cole Porter and composer Peter Ilyich Tchaikovsky, and now it's clear the What a Wonderful World hit-maker's items are a treasure trove of secret notes.

A spokesperson for the auction house says, "They are dated from 1946 to 1968. The collection includes personal letters and postcards, written to Lucille 'Sweets' Preston and Sharon, Armstrong's only biological child."

"Armstrong was friends with Preston and her husband, entertainer Luther 'Slim' Preston, who passed away in 1950. Soon after, Armstrong and Lucille began a relationship and their daughter Sharon was born in 1954. The relationship continued until Armstrong's death in 1971. Armstrong's wife, also named Lucille, never publicly acknowledged Sharon's existence.

"There are handwritten letters totaling 27 pages, typed and signed letters totaling 10 pages, handwritten postcards and a single photograph signed 'Satchmo' and 'Louis Armstrong' inscribed to 'Mother Sweets Baby Sharon To My Darlings whom I Love.'"

The items going under the hammer also include an original private audio reel, featuring a recording from 1959 when Armstrong was in Berlin, Germany. On the tape, Armstrong sings Uncle Satchmo's Lullaby with 12-year-old German singer Gabriele.

The lot is estimated at $60,000 to $80,000.