Travis Barker Turns Down Australian Blink 182 Tour Due To Fear Of Flying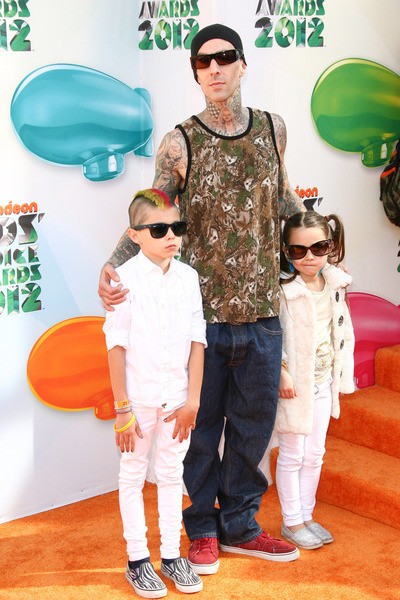 Travis Barker won't be traveling with the rest of Blink 182 for their Australian tour, citing a fear of planes following his horrific crash.
Barker was in a deadly plane crash in 2008 that claimed the lives of his assistant and bodyguard. The pilot and co-pilot were killed, as well. DJ AM, a good friend who was on the plane, died less than a year after the crash due to an overdose. Barker sustained second and third degree burns from the crash and spent 11 weeks in hospitals and burn centers.
Barker wrote on Facebook, "I'm sorry to announce i won't be joining Blink 182 on this Australian tour. I still haven't gotten over the horrific events that took place the last time i flew when my plane crashed and 4 people were killed, two being my best friends. I gave the band my blessing to take another drummer if they still wanted to do the tour without me. I hope to come to Australia again some day perhaps by ship if need be. Unfortunately, there wasn't a boat that worked with the schedule this time around. Once again I'm sorry to all the fans."
A replacement will play the drums for the punk band's 9 stops in the country.