Travel Channel Postpones 'Man Finds Food' Following Adam Richman's Viral Online Rant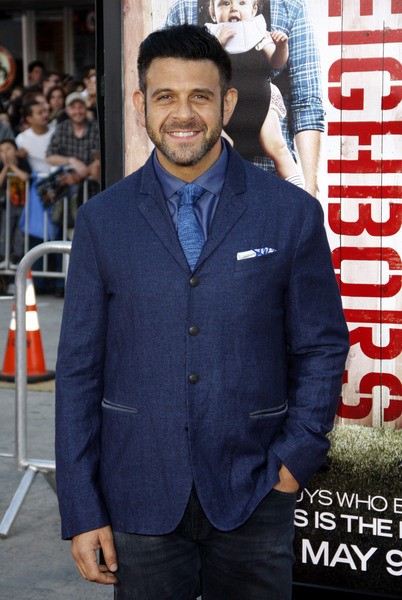 Adam Richman lost a total of 70 pounds following his wildly popular show "Man Vs. Food", but his new show "Man Finds Food" was pulled by the Travel Channel following a vile Instagram rant in which he instructed one woman to kill herself.
His new show was set to make its debut on the network on Wednesday, but it was postponed after his rant went viral.  It all started when Richman showed off a photo of himself in baggy pants purchased the prior year.  It was the usual self congratulatory photo on Instagram -- until he used the hashtag "#thinspiration".  
Adipose Activist pointed out that when searching for the term "thinspiration" on Instagram, it pulls up a content advisory warning readers that the images may contain graphic content because its often used by pro-anorexia and pro-bulimia circles.
Perhaps a better course of action when questioned on his use of the hashtag would have been to quickly apologize for his ignorance in the term's meaning.  Instead, likely to boost ratings for his show, Richman did the exact opposite.  
He first replied with "DILLIGAF?" which is an acronym for Do I Look Like I Give A F***?  After that didn't go over so well, one commenter attempted to explain that the term "thinspiration" is used by those who are suffering from eating disorders and encourage others to lose weight in an unhealthy manner such as starving.
He replied to another comment to "grab a razor & draw a bath", adding that he doubts "anyone will miss you."
Despite ranting that "no apology is coming", Richman has in fact, issued an apology to those he has offended. He said in a statement, "I've long struggled with my body image and have worked hard to achieve a healthy weight.  I'm incredibly sorry to everyone I've hurt."
Did he rant just for the sake of ratings?  His show is technically merely postponed at this time and isn't currently on the chopping block.  Do you feel he is sorry for his disgusting rant?