Transgender Against Me! Rocker Feels Empowered, But Dad Disapproves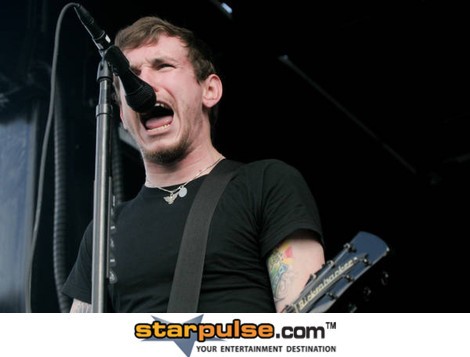 Transgender Against Me! singer Laura Jane Grace's decision to transition into a woman destroyed her relationship with her conservative father.
 
The musician, formerly known as Tom Gabel, shocked fans when she announced her decision to undergo a sex change during an interview with Rolling Stone earlier this year, and, while the 31 year old has received much support from fans and fellow bandmates, her retired Army major dad Thomas hasn't been able to accept the news.
 
She tells MTV, "It's completely ended my relationship with my father."
 
But despite her dad's response, Grace insists she couldn't be happier now that she's free from the burden of keeping a secret.
 
She adds, "I couldn't exist as a woman in hotel rooms by myself and then come home and pretend to be someone else. I'd end up killing myself... My life improves every single day. It feels like I'm in control of my life, and I'm in control of my person, and that's empowering.
 
"Saying to someone, 'I'm a transsexual' is the most empowering thing I've ever felt in my whole life."