'Transformers ' Producers Launch Chinese TV Talent Show To Win Roles In Film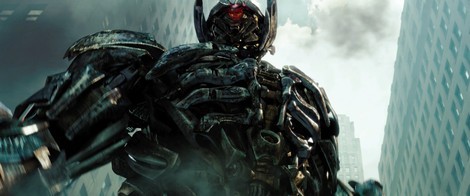 Launched at a press conference in Beijing on Thursday, Transformers producers have started a TV talent show to give aspirant actors across China the chance to win roles in the next entry to the blockbuster movie franchise.

Michael Bay's fourth robot movie, which will star The Fighter actor Mark Wahlberg, is being made in conjunction with a Chinese production company, so executives at Paramount Pictures have decided to boost the film's fan base in the country by deploying a small screen side project.

The reality TV show, titled Transformers 4 Chinese Actor Talent Search, will allow wannabes to compete for four coveted roles in the movie in front of a judging panel which includes Sid Ganis, former President of the Academy of Motion Picture Arts and Sciences, Transformers producer Lorenzo DiBonaventura, and casting director Denise Chamian.

Transformers 4 will be partly shot in China and is set for release in the summer of 2014. The TV talent contest will begin airing in China in June.

The last 'Transformers' film, Dark of the Moon, made $165 million in China alone.