'Transformers: Dark Of The Moon' Star Rosie Huntington-Whiteley Tops Maxim's Annual Hot 100 List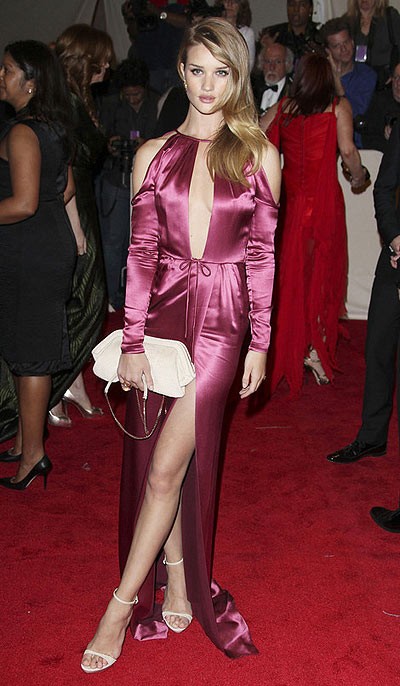 Shia LaBeouf's love interest in the new Transformers movie has topped Maxim magazine's 11th annual Hot 100 list.

Victoria's Secret model-turned-actress Rosie Huntington-Whiteley, 24, replaces screen beauty Megan Fox in the upcoming sequel, Transformers: Dark of the Moon, and beats Olivia Munn to the top of the Hot 100.

She appears on the cover of the new issue of the magazine completely nude in a silhouette.

Also making the top 10 are Black Swan co-stars Mila Kunis and Natalie Portman, Leonardo DiCaprio's girlfriend Bar Refaeli and Oscar nominee Jennifer Lawrence.

Check out the full list and lots of pics of this year's Hot 100 at Maxim.com.


The Top 10:

1. Rosie Huntington-Whiteley
2. Olivia Munn
3. Katy Perry
4. Cameron Diaz
5. Mila Kunis
6. Bar Refaeli
7. Anne Hathaway
8. Natalie Portman
9. Cobie Smulders
10. Jennifer Lawrence
Do you think they got it right? Let us know, leave a comment below!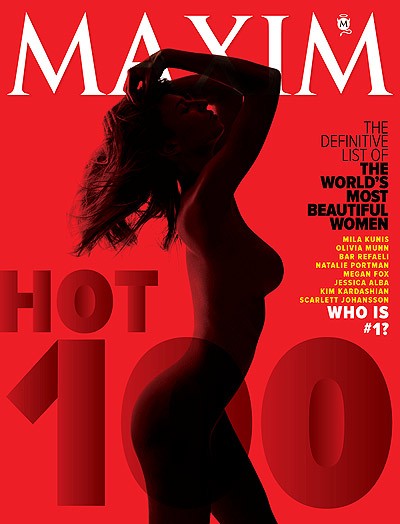 Click for more great Rosie Huntington-Whiteley pictures: