'Transformers: Age Of Extinction' On Track For Huge Opening In U.S. And China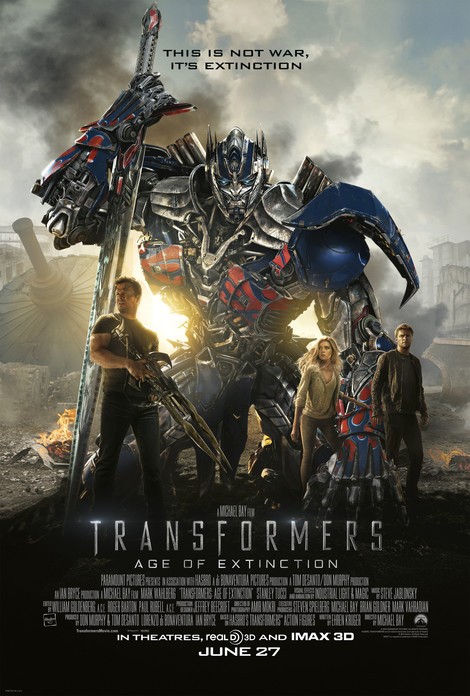 Transformers: Age of Extinction is set for a huge opening weekend.

The film is expected to take in over $100 million during its opening weekend and become the first film to reach the mark for 2014.

The last installment in the franchise, "Dark of the Moon," made $97.9 million in its opening weekend back in 2011, and early screening audience surveys show that the film could even exceed $110 million, according to the Los Angeles Times.

Paramount Pictures, which produced the film, is expecting the film to pull in slightly less, projecting $90-100 million.

The three previous films in the series went on to pull in a combined $2.7 billion at the global box office, where "Age of Extinction" is also expected to make a strong showing.

The film is being released simultaneously in several major countries such as China, Russia and Australia, and Paramount is making a strong case for the film with heavy promotion in China, where part of the film is set.

The stars of the film, Mark Wahlberg, Stanley Tucci, Nicola Peltz, Jack Reynor and Kelsey Grammer were all even on hand for the premieres in Shanghai, Hong Kong and Beijing.

China, the second biggest movie-going audience in the world behind the U.S., was once a huge market for U.S. films, but in recent years the success of their own movies has surpassed those of Hollywood, and Paramount is looking to get some of that audience back.