Trailer Talk: This Week In Movies - 'Wrath Of The Titans,' 'Mirror Mirror' & More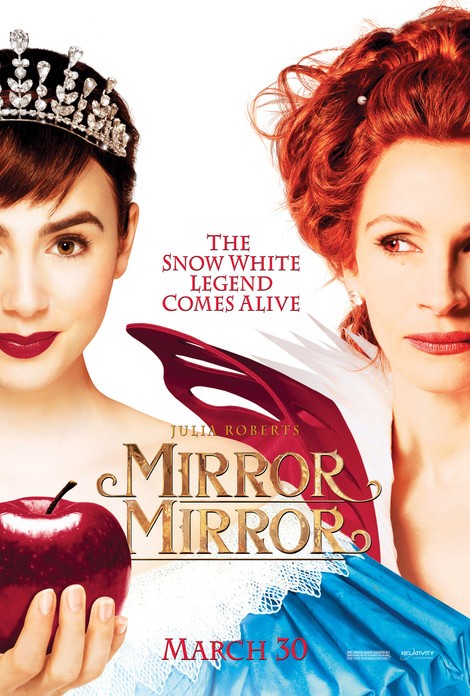 An evil queen (Julia Roberts) seizes control of a kingdom, forcing an exiled princess (Lily Collins) to enlist the help of seven resourceful rebels, so that she can reclaim her birthright.    
Director: Tarsem Singh ("Immortals," "The Cell")
Co-Writers: Newcomer Melissa Wallack and Jason Keller ("Machine Gun Preacher")
Based On: The fairy tale of Snow White by brothers Jacob and Wilhelm Grimm
Notable Supporting Actors: Armie Hammer, Nathan Lane, Sean Bean, Danny Woodburn
ORIGINALITY RATING: Medium.  Even though this fairy tale has been adapted many times before, AND another adaptation "Snow White and the Huntsman" will be coming out later this year, it's clear from the trailer that director Tarsem Singh's unique visual flair spices things up.  There are plenty colorful costumes and sets, along with equally lively characters played by Julia Roberts and Armie Hammer.  My biggest concern however, is with the dialogue, which seems just a tad too playful and outlandish to be sustained for an entire film.
WHO SHOULD SEE IT:  Parents searching for a movie that's family-friendly this weekend.  If you love the vibrant colors and visual styling of director Tarsem Singh, then you should see "Mirror Mirror."                                                 
WHEN TO SEE IT: Opening night.