Trailer Talk: This Week in Movies - 'Tinker Tailor Soldier Spy,' 'New Year's Eve,' & More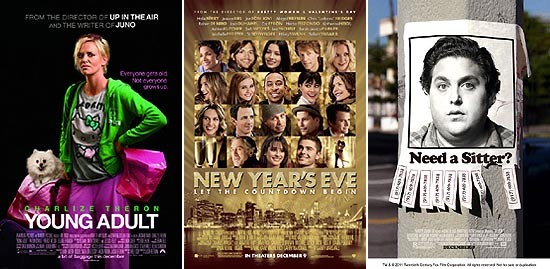 Things pick back up again this week with the release of the espionage thriller Tinker Tailor Soldier Spy, the Garry Marshall ensemble piece New Year's Eve, the Charlize Theron dramedy Young Adult, the raunchy Jonah Hill comedy The Sitter, the Madonna directed romance W.E., the middle age drama I Melt With You, and the tragic tale We Need to Talk About Kevin.
MY PICK FOR THE WEEK: Tinker Tailor Soldier Spy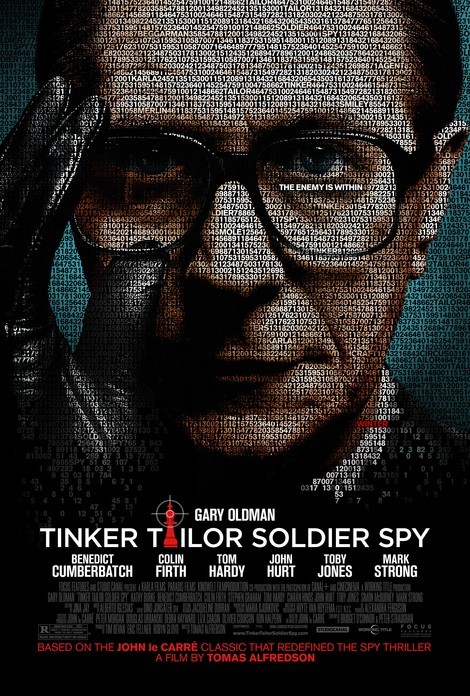 During the dark days of the Cold War, George Smiley (Gary Oldman), a veteran spy, is called out of retirement to help expose a Soviet mole within MI6.   
Director: Tomas Alfredson (Let the Right One In)
Writers: Bridget OConner (Mrs. Ratcliffes Revolution), Peter Straughan (The Debt)
Based on: A novel by John le Carré (The Constant Gardener, The Tailor Of Panama)
Notable Supporting Actors: Mark Strong, John Hurt, Toby Jones, Ciarán Hinds, Colin Firth, Tom Hardy
ORIGINALITY RATING: Low. As long as spies have existed, so have double agents.  Even if this story hadnt already been told in a 70s television mini-series, Smiley is hardly the first to be charged with rooting out a mole.  James Bond, Jason Bourne, and Ethan Hunt are just a few among many, faced with this task.  With a brilliant character actor like Gary Oldman in the lead role, and other equally talented folks supporting like Oscar winner Colin Firth, hopefully well see some excitement in this tired concept. 
WHO SHOULD SEE IT: Anglophiles who love espionage period pieces that rely more on intrigue than action.  If you enjoyed Tomas Alfredsons Let the Right One In, and you think the Swedish director will handle this thriller well, you should see Tinker Tailor Soldier Spy.      
WHEN TO SEE IT: Opening night.