Trailer Talk: This Week in Movies - 'The Muppets,' 'My Week With Marilyn,' 'Hugo' & More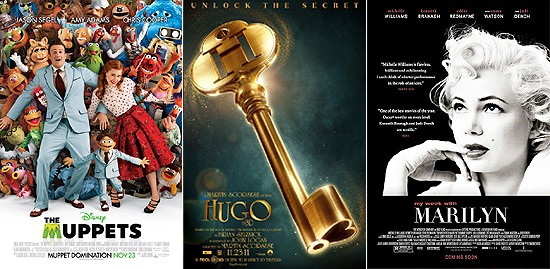 This week Jason Segel brings back everyone's favorite puppets in The Muppets, Martin Scorsese gives 1930s Paris life in Hugo, Sigmund Freud and Carl Jung feud in A Dangerous Method, Simon Curtis gives us an intimate look at Marilyn Monroe in My Week with Marilyn, Santa's son Arthur embarks on an adventure in Arthur Christmas, and a silent film star deals with the arrival of talking pictures in The Artist.  
MY PICK FOR THE WEEK: The Muppets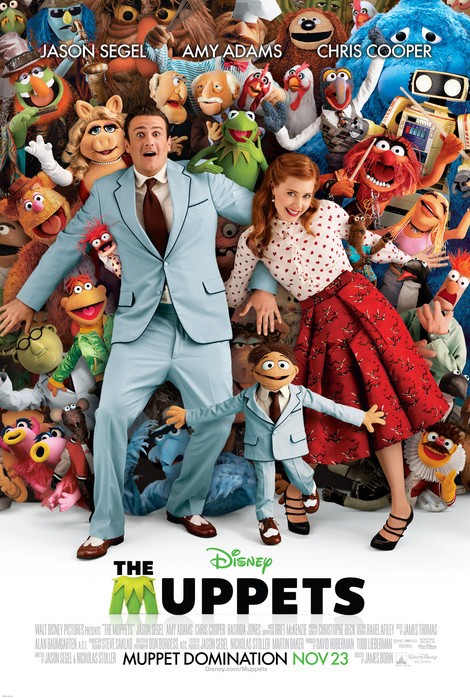 Three huge Muppet fans Gary, Mary, and Walter (Jason Segel, Amy Adams, and voice of Peter Linz) help reunite the Muppets to save their theater, after learning that the evil oil baron Tex Richman (Chris Cooper) plans to destroy it.      
Director: James Bobin ("Flight of the Conchords," "Da Ali G Show")
Co-Writers: Jason Segel ("How I Met Your Mother," "I Love You Man") and Nicholas Stoller ("Get Him to the Greek," "Forgetting Sarah Marshall")
Notable Celebrity Cameos: Rashida Jones, Alan Arkin, Zach Galifianakis, Donald Glover, Sarah Silverman, Jim Parsons, Whoopi Goldberg, Dave Grohl, Neil Patrick Harris
ORIGINALITY RATING: Medium. The Muppets have embarked on tons of cinematic adventures; however this film really strives to revive them for a new group of people to appreciate.  The trailer takes the same lighthearted approach the Muppets have toward life, parodying serious movie trailers, while also telling you about the film.  I'm excited to see how the movie is received by diehard fans as well as newbies to the Muppets.              
WHO SHOULD SEE IT: Muppet lovers of all ages, who are thrilled to see them in a new big screen outing, and curious if Jason Segel does them justice.  If you're a parent who grew up with the Muppets, and you want to share the laughs with your kids, then you should view "The Muppets" this weekend. 
WHEN TO SEE IT: Opening night.