Trailer Talk: This Week in Movies - 'The Lucky One,' 'Think Like A Man' & More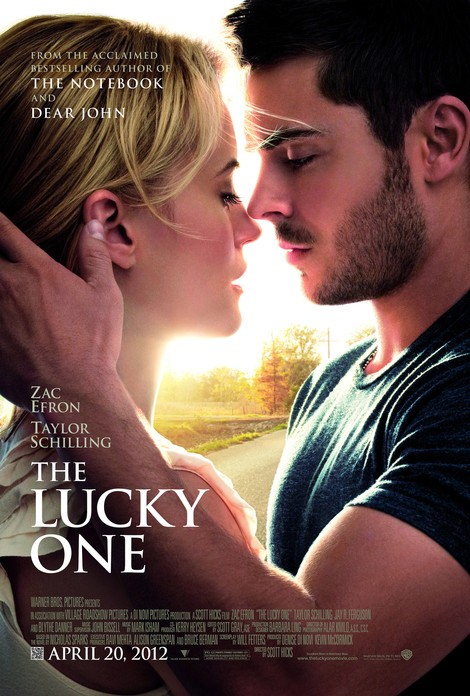 A Marine (Zac Efron) journeys to North Carolina after serving in Iraq, to search for the woman (Taylor Schilling) he thinks was his good luck charm during the war.    
Director: Scott Hicks ("The Boys Are Back," "No Reservations")
Writer: Will Fetters ("Remember Me")
Based On: A novel by Nicholas Sparks, who wrote The Notebook and Dear John
ORIGINALITY RATING: Low.  Based on the content, "The Lucky One" almost seems like it should have been released around Valentine's Day instead of in April.  The trailer makes it looks like your average sappy romance penned by Nicholas Sparks.  You have an unlikely relationship where the guy starts to grow on the girl slowly, with plenty of obstacles in their way- a kid, an angry ex, and a picture that will make him seem creepy.  You have requisite awkward flirting, clips of ridiculously saucy intimate time, and plenty of corny lines from Efron's character.  Chances are you'll probably only want to see this movie if you can tolerate cookie-cutter romance.                                
WHO SHOULD SEE IT: Viewers who think Zac Efron is a good looking, talented actor.  If you appreciate movies based on Nicholas Sparks books like "Dear John" and "The Notebook," then you should see "The Lucky One."                  
WHEN TO SEE IT: Wait a week so you don't have to fight the crowds.