Trailer Talk: This Week In Movies - 'The Grey,' 'Man On A Ledge,' & More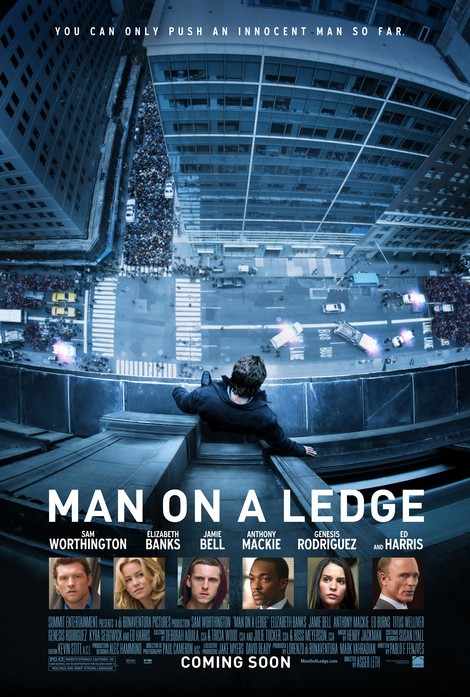 A police negotiator (Elizabeth Banks) frantically tries to talk down a disgraced ex-cop (Sam Worthington) who is threatening to jump off a Manhattan hotel rooftop.  What she doesn't know is that the stunt is merely a smokescreen to hide his true plan: to prove his innocence. 
Director: Asger Leth ("Ghosts of Cité Soleil," "The Five Obstructions")
Writer: Pablo F. Fenjves ("Trophy Wife," "The Devil's Child")
Notable Supporting Actors: Ed Harris, Jamie Bell, Edward Burns, Anthony Mackie, Titus Welliver
ORIGINALITY RATING: Low.  I've already seen this film, so it's hard not to let that affect my commentary on its trailer.  If we're just going off the trailer though, the movie looks like a fast-paced thriller that's one part police negotiation and another part heist caper.  Given the premise and the cast, it should be entertaining.  Since I agree not to comment on the film before its release, I will withhold further comment until later this week.       
WHO SHOULD SEE IT:  Audiences that enjoy thrillers like "The Negotiator," which involve the cops trying to talk someone down.  If you are interested to see actress Elizabeth Banks break outside of her normal comedic roles to play a cop, then you should watch "Man on a Ledge."                                           
WHEN TO SEE IT: No comment.