Trailer Talk: This Week In Movies - 'The Grey,' 'Man On A Ledge,' & More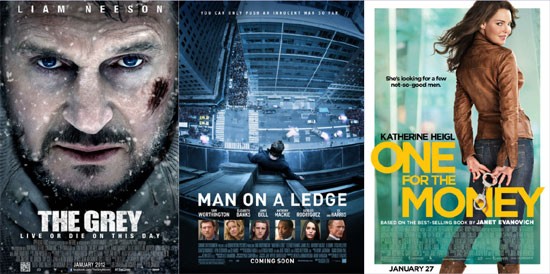 I loved last week's Steven Soderbergh movie "Haywire."  It's a visually stunning picture with cool music, and a strong, sexy female protagonist to boot.  For elaboration on my thoughts, check out my review, if you haven't already.      
Dropping into theaters this week is the frosty Liam Neeson thriller "The Grey," the high-rise standoff "Man on a Ledge," the Glenn Close period piece "Albert Nobbs," the Katherine Heigl action comedy "One for the Money," the historical drama "In Darkness," and the foreign drama "Declaration of War."   
Look out later this week for my interview with "Man on a Ledge" star Elizabeth Banks.  I'll also try to share my opinion of the film and "The Grey," which I plan on seeing as well.   
MY PICK FOR THE WEEK: The Grey