Trailer Talk: This Week in Movies - 'The Five-Year Engagement,' 'The Raven' & More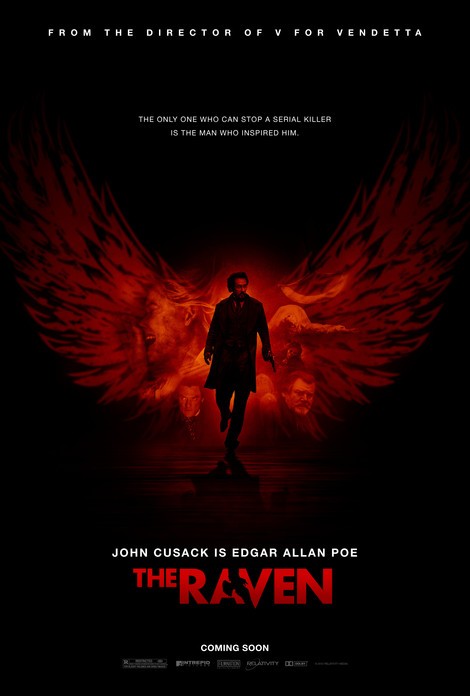 When a psychotic man begins committing disgusting murders inspired by the works of Edgar Allan Poe (John Cusack), a young detective (Luke Evans) joins forces with Poe to stop the killer from bringing all of the stories to fruition.    
Director: James McTeigue ("V for Vendetta," "Ninja Assassin")
Co-Writers: Actor Ben Livingston and Hannah Shakespeare ("Loverboy")
Notable Actors: Alice Eve, Brendan Gleeson
ORIGINALITY RATING: Medium.  The concept of a murderer using Edgar Allan Poe's stories as inspiration for killing is a brilliant one, even if it ever so slightly reminds me of the themed murders in "Se7en."  Stylistically this film appears to be a cross between Guy Ritchie's "Sherlock Holmes" and the Hughes Brothers' "From Hell," which I like.  As a lifelong John Cusack fan, I'm thrilled that he's playing Poe, and the trailer makes it seem like the character Poe gets a chance to be pretty badass.  Really the only thing that throws me off is the silly Batman-esque scratchy voice that Luke Evans' character has.         
WHO SHOULD SEE IT:  Audiences that want to see a thriller this weekend instead of a comedy like "The Five-Year Engagement."  If you love the idea of Edgar Allan Poe fighting crime and you've enjoyed James McTeigue's other films, then you should watch "The Raven."                                                      
WHEN TO SEE IT: Opening night.