Trailer Talk: This Week in Movies - 'The Five-Year Engagement,' 'The Raven' & More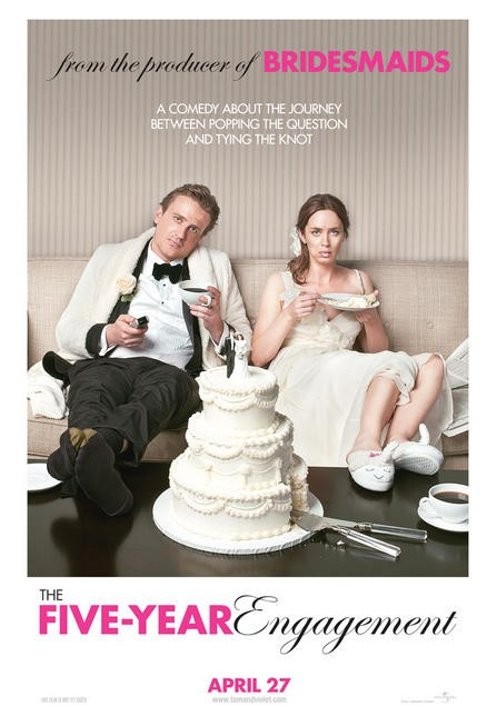 "The Five-Year Engagement" chronicles the ups and downs of an engaged couple's (Jason Segel and Emily Blunt) relationship on the road to marriage.    
Director/Writer: Nicholas Stoller ("Get Him to the Greek," "Forgetting Sarah Marshall")
Co-Writer: Lead actor Jason Segel ("The Muppets," "Forgetting Sarah Marshall")
Notable Supporting Actors: Chris Pratt, Alison Brie, Jacki Weaver, David Paymer, Mimi Kennedy, Jim Piddock
ORIGINALITY RATING: Medium.  The trailer for "The Five-Year Engagement" features exactly the kind of charming offbeat humor you would expect from Jason Segel and Nicholas Stoller. A perfect example is Chris Pratt's version of "We Didn't Start the Fire" which retraces the love life of Segel's character.   Also the trailer does a good job of explaining the reasons why these two spend so long engaged, while showing some of the hilarity that happens along the way like when family members meddle in the wedding plans.  I cracked up at when Segel's character mentioned he kept his yamaka in his "Jewish drawer," so I'm hopeful the movie keeps me laughing the whole way through.                                  
WHO SHOULD SEE IT: Viewers who dig R-rated relationship comedies like "Knocked Up" or Nicholas Stoller's "Forgetting Sarah Marshall."  If you appreciate Jason Segel's sense of humor and you like him as a comedic lead, then you should see "The Five-Year Engagement."                    
WHEN TO SEE IT: Opening night.