Trailer Talk: This Week In Movies - 'The Cabin In The Woods,' 'Three Stooges' & More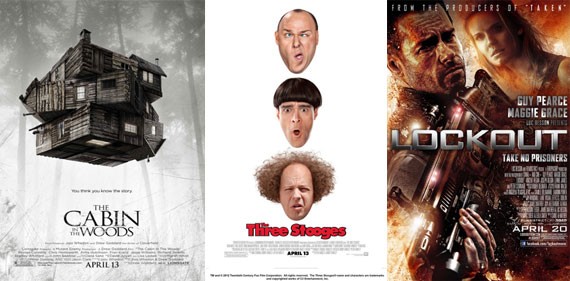 My high hopes for the fourth "American Pie" movie were dashed after I saw "American Reunion."  There was plenty of 90s nostalgia and some of the trademark humor that you love from the franchise, but on the whole the film was pretty depressing.  For more of my thoughts, check out the full review. 
Dropping in at the box office this week are the Joss Whedon penned horror film "The Cabin in the Woods," the modern-day take on a classic comedy trio in "The Three Stooges," the action packed sci-fi movie "Lockout," the African American kidnapping thriller "Woman Thou Art Loosed: On the 7th Day," and the biographical drama "Lady."   
MY PICK FOR THE WEEK: The Cabin in the Woods
Look out for my interview with Fran Kranz and Kristen Connolly from "The Cabin in the Woods," later this week and a review of the film.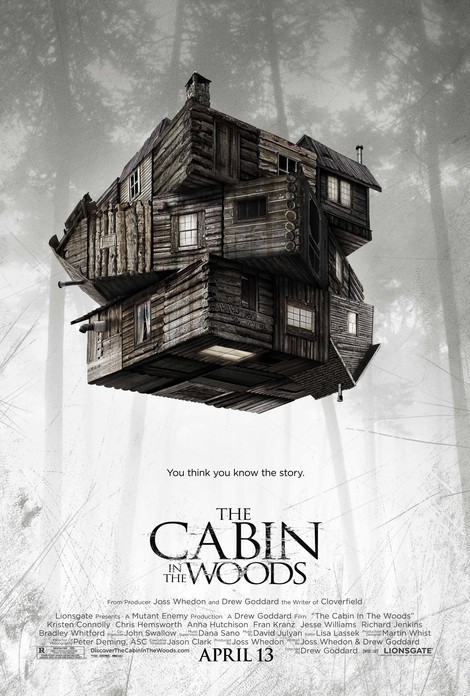 Five college students travel to a remote cabin in the woods for a relaxing weekend getaway, blissfully unaware of the terrors that await them there.  Together they must stay alive long enough to discover the truth behind the mysterious cabin.    
Director/Writer: Drew Goddard making his directorial debut (writer for "Lost" and "Buffy the Vampire Slayer")
Co-Writer: Joss Whedon (creator of "Dollhouse" and "Buffy the Vampire Slayer")  
Notable Actors: Bradley Whitford, Richard Jenkins, Chris Hemsworth, Fran Kranz, Kristen Connolly, Anna Hutchison, Brian White
ORIGINALITY RATING: High.  This may be a column about trailers, but for the first time EVER I'm going to advise you NOT to watch the trailer for this movie.  I'm not even going to embed the link.  Just go and see it for yourself!  The trailer just doesn't do justice to what an amazing film this is.  If you love horror movies and you like to laugh, then you will have a blast.  That's all you need to know.  I've already seen the movie twice and I'm considering going a third time once it's actually released.                        
WHO SHOULD SEE IT: Horror junkies that like movies which pay homage to classics from the genre.  If you appreciate horror that parodies genre clichés and makes you laugh hysterically, then you should see "The Cabin in the Woods."               
WHEN TO SEE IT: See it opening night!!!!!!!!
*If you really, really want to watch a trailer: http://www.youtube.com/watch?v=NsIilFNNmkY