Trailer Talk: This Week In Movies - 'Sherlock Holmes: A Game of Shadows,' 'Carnage,' & More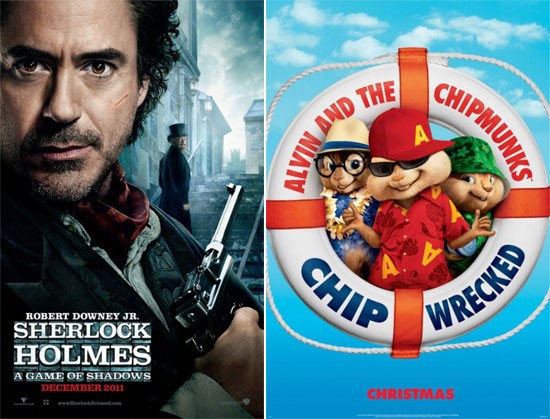 Sadly, I haven't caught last week's pick yet: "Tinker Tailor Soldier Spy."  However I did have the misfortune of watching the David Gordon Green comedy "The Sitter," which turned out to be a complete dud.  If you haven't already read my review, give it a look to find out why I think Jonah Hill deserves better.
Arriving in theaters this week are the Guy Ritchie sequel "Sherlock Holmes: A Game of Shadows," the Roman Polanski parental dramedy "Carnage," the third Chipmunks adventure "Alvin and the Chipmunks: Chip-Wrecked," and the Roger Corman themed documentary "Corman's World: Exploits of a Hollywood Rebel."
MY PICK FOR THE WEEK: Sherlock Holmes: A Game of Shadows
SHERLOCK HOLMES: A GAME OF SHADOWS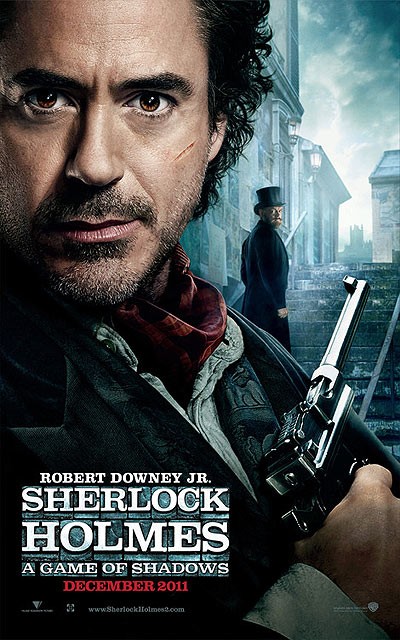 Sherlock Holmes (Robert Downey Jr.) reunites with his partner Dr. Watson (Jude Law) to fight their toughest foe: Professor James Moriarty (Jared Harris).   
Director: Guy Ritche ("Sherlock Holmes," "Snatch")
Writers: Spouses Michele and Kieran Mulroney ("Paper Man")
Based on: Characters created by Sir Arthur Conan Doyle
Notable Supporting Actors: Noomi Rapace, Rachel McAdams, Eddie Marsan
ORIGINALITY RATING: Medium. It looks like this sequel wants to one-up its predecessor with more of everything: hand-to-hand combat, explosions, travel, and leading ladies (there's Rachel McAdams and Noomi Rapace, the original Girl with the Dragon Tattoo).  I'm glad about the addition of Rapace, since McAdams didn't really add much to the first installment.  My fingers are crossed that our new villain Moriarty, played by Jared Harris of "Mad Men," will bring complex deception and dangerous situations for our heroes. 
WHO SHOULD SEE IT: Viewers who like Sherlock Holmes, but don't need rigid interpretations of the character.  If you appreciate the Guy Ritchie/Robert Downey Jr. combination, and you enjoy Holmes as a narcissistic savant, then you should watch "Sherlock Holmes: A Game of Shadows."         
WHEN TO SEE IT: Opening night.