Trailer Talk: This Week In Movies - 'Shame,' 'Outrage,' & More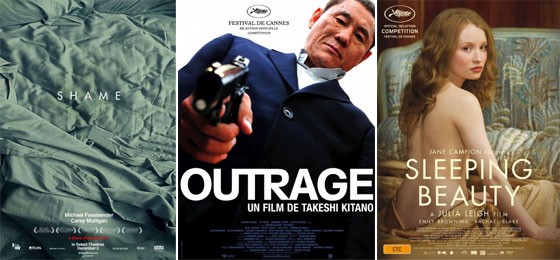 Writer/directors helm dramas of various sorts in the relatively quiet week following Thanksgiving.  This week you'll have the chance to see the Steve McQueen drama "Shame" about a sex addict, the Takeshi Kitano crime drama "Autoreiji," the Alrick Brown romantic drama set in war torn Rwanda "Kinyarwanda," and the Julia Leigh erotic drama "Sleeping Beauty." 
MY PICK FOR THE WEEK: Shame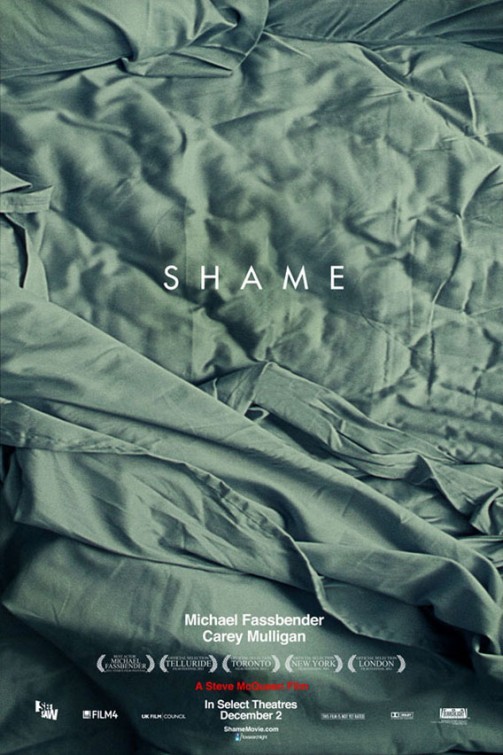 Brandon (Michael Fassbender) is a thirtysomething New Yorker who lives a careful private life, in order to satisfy his sexual addiction.  His world is turned upside down though, when his younger sister (Carey Mulligan) shows up unannounced, looking for a place to stay.    
Director/Writer: Steve McQueen ("Hunger")
Co-Writer: Abi Morgan ("The Iron Lady")
ORIGINALITY RATING: Medium. Sexual addiction has been explored recently in popular culture with the dramedy "Choke" and the television series "Californication" among other works, but characters seem to set this film apart.  The trailer plays up the strength of its lead actors Fassbender and Mulligan.  It does a good job of building tension with his constant cuts between Fassbender running and the constant labored breathing in the background, which could be alluding to his exercise or his sexual addiction itself.                  
WHO SHOULD SEE IT: People who appreciated Michael Fassbender and Steve McQueen's last collaboration "Hunger."  If you can put up with full frontal male nudity (which rumored to be in the film), and you can't get enough of Michael Fassbender, then you should watch "Shame."    
WHEN TO SEE IT: Opening night.