Trailer Talk: This Week In Movies - 'Safe House,' 'The Vow'& More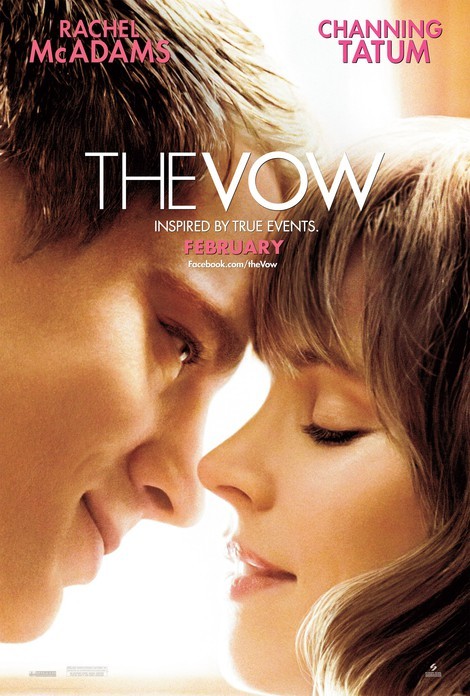 After a tragic car accident causes severe memory loss for Paige (Rachel McAdams), her husband Leo (Channing Tatum), must work to win back her love.    
Director/Writer: Michael Sucsy ("Grey Gardens")
Co-Writers: Jason Katims ("Parenthood"), Abby Kohn ("He's Just Not That Into You"), Stuart Sender ("Harmony"), Marc Silverstein ("He's Just Not That Into You")
Notable Supporting Actors: Jessica Lange, Sam Neill
ORIGINALITY RATING: Medium.  Throughout cinematic history, men have had to win back their wives and girlfriends, but what sets this film apart, is that Leo didn't do anything wrong to lose his woman.  He just has to deal with the cards fate has dealt him.  The trailer tells us this film is based on true events, but since it doesn't say whose events, it feels a bit phony.  There are a few funny moments, like the use of Meatloaf, so hopefully this movie won't be overly sappy. However, it is obvious Valentine's Day fodder, geared toward women who want to see something romantic around the holiday.    
WHO SHOULD SEE IT:  Female viewers who prefer romantic fare at the movies for Valentine's Day.  If you enjoy the idea of Tatum's character trying to woo his wife all over again, then you should watch "The Vow."                                                
WHEN TO SEE IT: Wait a week, so you don't have to fight the crowds.