Trailer Talk: This Week in Movies - 'Men in Black III,' 'Moonrise Kingdom' & More
I didn't end up watching "Battleship" last week, because I wasn't in the mood to knowingly subject myself to a bad movie that night. Friends who caught it, told me that it's as terrible as they thought it would be, giving it a D grade. Critic Matt Patches hilariously called it "as stiff and lifeless as the plastic pieces used to play (the board game)." After hearing things like that I'm glad I didn't bother with "Battleship."
This week includes the release of the highly anticipated blockbuster "Men in Black III," but I'm more interested in Wes Anderson's "Moonrise Kingdom" since it features an all-star cast. Also debuting are the horror flick "Chernobyl Diaries" and the dramedy "The Intouchables."   
MY PICK FOR THE WEEK: Moonrise Kingdom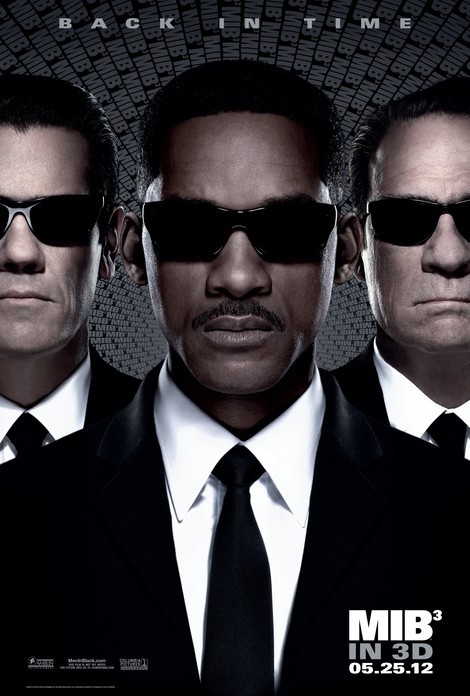 Agent J (Will Smith) travels back to the 1960s so he can stop an evil alien (Jemaine Clement) from murdering Agent K (Tommy Lee Jones/Josh Brolin) and altering history.     
Director: Barry Sonnenfeld ("Men in Black," "Men in Black II")
Writers: Etan Cohen ("Tropic Thunder"), David Koepp ("Angels & Demons"), Jeff Nathanson ("Tower Heist"), Michael Soccio ("King of Queens")
Based On: A comic by Lowell Cunningham
Notable Supporting Actors: Emma Thompson, Bill Heder
ORIGINALITY RATING: Low. Not really sure why exactly we needed another "Men in Black," although at least this installment looks a little more fun than the second movie. That's primarily due to the time-travel element. The trailer indicates we'll have the chance to meet entertaining new alien life-forms and see goofy gadgets similar to earlier ones that made the series famous. As expected Will Smith has the most amusing lines, none of which are actually that humorous. But in his brief screen time, Josh Brolin perfectly imitates Tommy Lee Jones' scowl and the cadence of the older actor's voice. I'm slightly optimistic I'll be entertained, though my expectations are generally low.                                     
WHO SHOULD SEE IT: Fans of the "Men in Black" franchise should be first in line for this sequel. If you like Will Smith best when he's a reluctant wise-cracking hero like he was in the 1990s, then you should watch "Men in Black III."                       
WHEN TO SEE IT: Opening night.