Trailer Talk: This Week in Movies - 'Iron Man 2', 'Babies' & More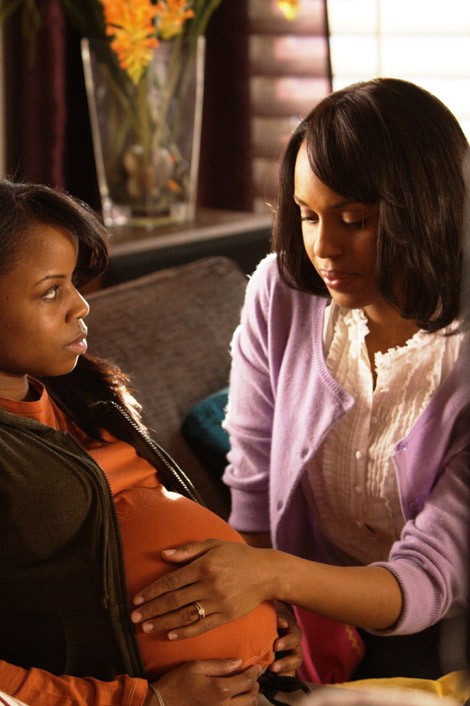 On Thursday, I watched the reboot to the Freddy Krueger series "A Nightmare on Elm Street." The film kept my attention however it did not blaze a new trail in the genre or introduce any compelling fresh elements to Krueger's origin story. 
It seemed the real purpose of this remake was to introduce us to the new actor playing Krueger, Jackie Earle Haley.  Krueger was exclusively portrayed before by Robert Englund, which made the actor synonymous with the character.  Haley is consistently creepy and perverted as Krueger like Englund.  Unlike Englund though, his makeup allows him to appear more believably burned, and he does a shifty tussling of his blades that sends shivers down your spine. 
Director Samuel Bayer uses a good mixture of medium and close shots to establish tension as well as generate scares; there were a couple of times that I legitimately jumped in my chair.  Past those scares though, the rest of the story is uninteresting.  The characters and death scenes are cliché and predictable.  It's a decent homage, but it's hard to feel like this remake is a fresh spin on the original.  My grade: B-     
Summer movie season begins with the long awaited sequel to 2008's blockbuster "Iron Man," the infant documentary "Babies,"  the emotional drama about adoption "Mother and Child," and the unbelievable true story of lobbyist Jack Abramoff "Casino Jack and the United States of Money."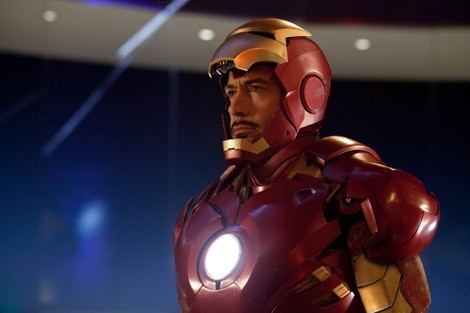 Now that the world is aware of his alter ego Iron Man, billionaire Tony Stark (Robert Downey Jr.) faces demands from the government, the press, and the public to share his technology with the military.  Unwilling to give up his invention, Stark must forge new alliances to confront resourceful enemies. 
Jon Favreau, the man behind the first "Iron Man" film returns to helm this sequel.  The writer of 2008's comedy "Tropic Thunder," Justin Theroux, pens the screenplay for this comic book movie.  Terrence Howard is replaced in the role of Jim Rhodes by actor Don Cheedle. 
WHO SHOULD SEE IT:  Audiences that loved the first film in this series should definitely check out the latest chapter for Tony Stark.  If you appreciate Robert Downey Jr.'s smug sarcasm in the role of Stark then you should watch "Iron Man 2."
BABIES
This documentary focuses on one year in the life of four babies living in different countries: Poijao from Namibia, Bayar from Mongolia, Mari from Japan, and Hattie from the United States. 
Documentarian Thomas Balmes directs this chronicle of child rearing in different cultures.  By showing you how parents in various countries handle raising their children, you are able to judge for yourself the role customs play in defining you as a person.     
WHO SHOULD SEE IT:  Parents and expecting parents should be the most fascinated by this film since it delves into child rearing techniques all over the world.  If you are interested in finding out how we differ culturally in raising our children, then you should see "Babies."
MOTHER AND CHILD
Three women are the center of this drama: a 50-year-old medical professional (Annette Bening), the daughter she gave up for adoption 35 years ago (Naomi Watts), and an African American woman (Kerry Washington) who hopes to adopt a child of her own. 
Known for his work on the television show "In Treatment," Rodrigo García both writes and directs this story about adoption. 
WHO SHOULD SEE IT:  Moviegoers in search of a tender drama about the trials of adoption should see this film.  If you have been a fan of actress Annette Bening over the years then you should watch her latest film "Mother and Child."   
CASINO JACK AND THE UNITED STATES OF MONEY
"Casino Jack and the United States of Money" is a deeply probing investigation into the lies, greed, and corruption perpetrated by D.C. lobbyist Jack Abramoff and his cronies.
Never a stranger to controversial subjects, Alex Gibney, the man responsible for "Gonzo: The Life and Work of Dr. Hunter S. Thompson," writes and directs this exposé on Jack Abramoff.
WHO SHOULD SEE IT: Viewers truly intrigued by the real story behind Abramoff's scandalous reputation should see this documentary.  If you disagree with Abramoff's crimes or even if want to know more about his life, then you should watch "Casino Jack and the United States of Money."