Trailer Talk: This Week In Movies - 'Harry Potter And The Deathly Hallows: Part 1,' 'The Next Three Days,' & More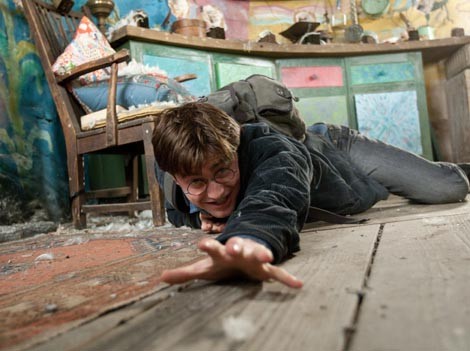 Last week was thoroughly busy for me watching movies.  I posted reviews for "Unstoppable" and for "Morning Glory."  Definitely check them out if you have not already. 
I also had the chance to see the Danny Boyle film "127 Hours" starring James Franco.  The gut wrenching survival tale is a powerful experience that is both visually stimulating and emotionally jarring.  Boyle makes incredibly effective use of split screens and Franco's performance contains surprising levity despite his life threatening situation.  My Grade: A          
Harry Potter fans will be thrilled this week to see the "Harry Potter and the Deathly Hallows: Part 1" arriving in theaters.  In addition you will have the opportunity to catch the Paul Haggis thriller "The Next Three Days," the historical drama "Made in Dagenham," and the French film "White Material." 
To prep for my viewing of the most recent Potter movie, I watched entire series to catch up and I will be attending a screening tonight.  Look out for a review later in the week.           
HARRY POTTER AND THE DEATHLY HALLOWS: PART 1
Part one of the final film in the Harry Potter franchise, has Harry (Daniel Radcliffe), Hermoine (Emma Watson), and Ron (Rupert Grint) setting out from Hogwarts to destroy the Horcruxes, the vile creatures which are the key to the evil wizard Voldemort's immortality.    
David Yates, the man behind the previous two films in the series "Harry Potter and the Half-Blood Prince" and "Harry Potter and the Order of the Phoenix," returns to helm the concluding movie, which has been broken into two parts.  Screenwriter Steve Kloves adapts the story from J.K. Rowling's popular book series.  Kloves has written the screenplay for every single Potter film except the fifth one, "Harry Potter and the Order of the Phoenix."       
WHO SHOULD SEE IT:  Harry Potter fanatics should be the first in line to see this film.  If you have enjoyed Yates' contribution as a director to the latter portion of the franchise then you should watch "Harry Potter and the Deathly Hallows Part 1." 
A married couple's life is destroyed when Lara Brennan (Elizabeth Banks) is wrongfully convicted of murder.  Three years into her stint in prison, Lara's husband John (Russell Crowe) recognizes his wife's mental stability is deteriorating, so he devises a plan to break her out.     
Oscar winning filmmaker Paul Haggis writes and directs this thriller.  He is known most recently for penning the Daniel Craig James Bond movies, but his award winning writing includes "Crash" and "Million Dollar Baby."  With "The Next Three Days" Haggis adapts a French film by Fred Cavayé and Guillaume Lemans called "Pour elle."      
WHO SHOULD SEE IT:  Viewers that like thrillers about ordinary people placed in extraordinary circumstances should see this movie.  If you really enjoy Russell Crowe as an actor, then you should check out "The Next Three Days."        
This film based on actual events, chronicles the 1968 strike at the Ford Dagenham plant, where women workers protested against sexual discrimination. 
The director of 2003's "Calendar Girls," Nigel Cole, helms this historical drama.  Television writer William Ivory pens the screenplay for the movie. 
WHO SHOULD SEE IT:  Audiences that appreciate films with strong female characters fighting for equal treatment should see this drama.  If you like period piece stories set in the 1960s you should catch "Made in Dagenham."       
In an unnamed African country, a woman (Isabelle Huppert) struggles to save her family plantation as a war breaks out between the army and rebel militia.
French auteur Claire Denis writes and directs this drama.  Denis collaborates with Marie N'Diaye on the screenplay for the movie.       
WHO SHOULD SEE IT: Foreign film aficionados should check out this drama which also features actor Christopher Lambert.  If you enjoy French language films specifically you should see "White Material."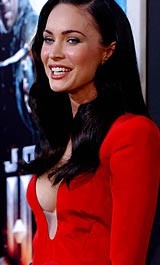 CHECK THESE OUT!
Ke$ha's 9th grade yearbook picture is nauseating. (Buzzfeed)
Taylor Momsen was cuter when she was three. (PopEater)
Looking to get that hot guy's attention? Wear red. (Lemondrop)
21 Awesome Tattoos of 80s TV Stars (Maxim)
Celebrity holiday recipes. Including one from Bill Maher, who doesn't celebrate holidays because he's an atheist. (Lemondrop)
And we thought looking at Snooki was a valid form of birth control... (PopEater)


Links from all over the web, right here on Starpulse!