Trailer Talk: This Week in Movies - 'Ghost Rider: Spirit of Vengeance,' 'This Means War,' & More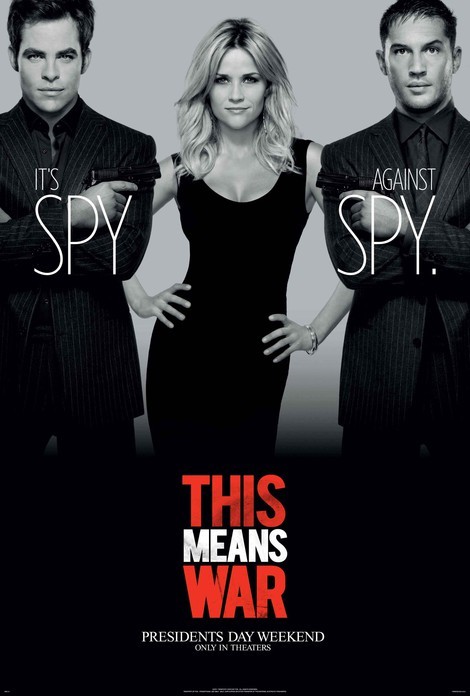 Two CIA operatives (Chris Pine and Tom Hardy) launch an epic battle against each other after discovering that they're both dating the same woman (Reese Witherspoon).    
Director/Writer: McG ("Terminator Salvation," "We Are Marshall")
Co-Writers: Timothy Dowling ("Just Go With It") and Simon Kinberg ("Sherlock Holmes")
Notable Supporting Actors: Chelsea Handler, Angela Bassett, Rosemary Harris
ORIGINALITY RATING: Medium.  Spy movies seem to be all the rage with the recent releases of "Haywire" and "Safe House."  Normally I would be more annoyed about yet another one; however this film looks like serious fun.  It's amusing to watch best friends fight over the same woman in your average comedy, but it's twice as hilarious watching spies do it because these two guys have all the surveillance equipment and skills necessary to really mess with each other.  The silly part in the trailer where Chris Pine gets shot by a tranquilizer dart reminds me of one of my favorite lines from "Sealab 2021," "Whoops, dart in your neck!"          
WHO SHOULD SEE IT:  Couples looking for something more lighthearted and goofy than a movie like "The Vow" this Valentine's Day.  If you appreciate the idea of fusing an action comedy with a romantic comedy, then you should see "This Means War."                                                  
WHEN TO SEE IT: Opening night.