Trailer Talk: This Week In Movies - 'Battleship,' 'The Dictator,' & More
WHAT TO EXPECT WHEN YOU'RE EXPECTING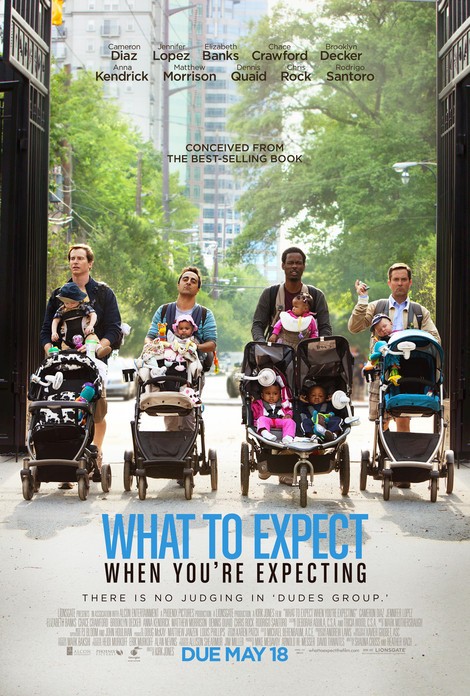 "What to Expect When You're Expecting" explores relationships through the eyes of five interconnected couples, who are experience the thrills and surprises of having a baby. Through the course of their emotional journey they come to understand the universal truth that life doesn't always work out the way you plan.
Director: Kirk Jones ("Everybody's Fine," "Nanny McPhee")
Co-Writers: Shauna Cross ("Whip It") and Heather Hach ("Freaky Friday")
Based On: Heidi Murkoff's books
Notable Actors: Cameron Diaz, Jennifer Lopez, Elizabeth Banks, Chace Crawford, Brooklyn Decker, Ben Falcone, Anna Kendrick, Matthew Morrison, Dennis Quaid, Chris Rock, Rodrigo Santoro, Joe Manganiello
ORIGINALITY RATING: Medium. Plenty of films tackle relationships and pregnancy, however I can't think of any others that involve as many different couples as "What to Expect When You're Expecting." That point aside, the trailer seems to indicate that this movie is just as bland and cliché filled as other ensemble comedies about love and relationships. None of the dialogue rises above slightly amusing, to elicit laughter from me. And the majority of the parts that come close to being humorous involve the husbands standing around commiserating. That does not bode well for female viewers looking to laugh.             
WHO SHOULD SEE IT:  Couples who can identify with the fun surprises and thrills that come with pregnancy and parenthood. If you're a big fan of Heidi Murkoff's book series, and you're curious to see if this film is a decent adaptation then you should watch "What to Expect When You're Expecting."                                                       
WHEN TO SEE IT: In theaters, at your leisure.