Trailer Talk: This Week In Movies - 'Battleship,' 'The Dictator,' & More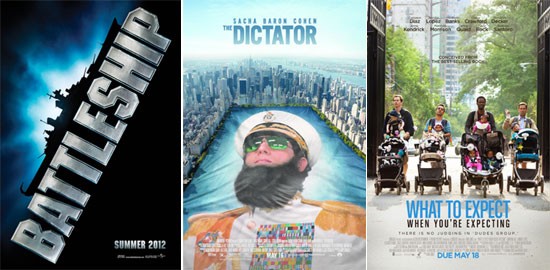 Last week's Tim Burton/Johnny Depp collaboration "Dark Shadows" turned out to be rather disappointing. The film starts out strong, but loses steam as it progresses. It has plenty of Burton's trademark grim style with musical accompaniment by Danny Elfman, and some decent humor. However the villain is very one-dimensional, the climax is weak, and in many ways the film feels like a watered-down version of other classic Burton works like "Beetlejuice" and "Edward Scissorhands." My Grade: C+
At the box office this week, you'll find the science fiction action flick "Battleship," the ensemble pregnancy dramedy "What to Expect When You're Expecting," the outlandish Sacha Baron Cohen comedy "The Dictator," the period piece romance "Hysteria" and the Russian drama "Elena."   
MY PICKS FOR THE WEEK
You should see "The Avengers" or "God Bless America," if you haven't been to either of them yet.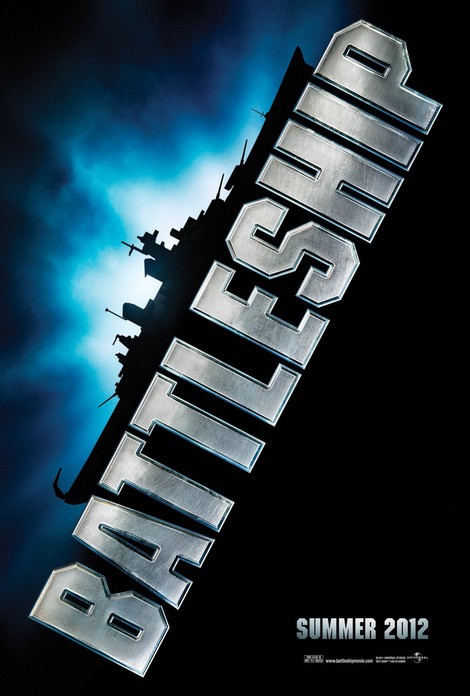 A Naval fleet encounters an alien armada during a war games exercise, sparking an interplanetary conflict. Outmatched and outgunned, Earth's naval officers must use their wits to stop the aliens from conquering our planet.    
Director: Peter Berg ("Hancock," "Friday Night Lights")
Writers: Erich and Jon Hoeber ("Red," "Whiteout")
Based On: The Hasbro naval combat game bearing the same name
Notable Actors: Liam Neeson, Taylor Kitsch, Alexander Skarsgård, Rihanna, Brooklyn Decker, Hamish Linklater, Jerry Ferrara, Peter MacNicol
ORIGINALITY RATING: Low. I loved playing the board game Battleship growing up, but I was not happy when I heard it was being turned into a movie. When I watched the trailer for "Battleship" and saw alien invaders I was even more bothered that the filmmakers were taking an odd, sci-fi angle with the story. Visually it looks like a combination of "Transformers" and "Independence Day" with weaker special effects. Aside from Liam Neeson and Alexander Skarsgård, I also don't have faith in the acting chops of the remaining cast members to liven the movie up. The only reason I plan on seeing it, is to find out if it's as bad as the early reviews have stated. I'll take the hit on this one though, no need for you to waste your time on it.                                    
WHO SHOULD SEE IT: Viewers who love large-scale summer action flicks similar to Michael Bay's "Transformers." If you were one of the few people who enjoyed actor Taylor Kitsch in his lead role for "John Carter," then you should see "Battleship."                       
WHEN TO SEE IT: Wait for DVD.